Area rugs can be a great addition to any home but can be particularly beneficial in rooms with wooden flooring.
Although statistics published in FCNews suggest that carpet continues to be the most popular flooring option, there has been a marked increase in consumers opting for solid wood flooring. Using a rug on these types of floors gives you the best of both worlds. Here's how.
Noise Reduction
Whether it's noisy footsteps or the clattering claws of your pets, a rug will greatly reduce the noise that hardwood flooring cannot mask. You'll also find it reduces noise from the air as it acts as a sound absorbent.
Warmth and Comfort
Hardwood floors offer a timeless charm, but they can be somewhat uncomfortable and cold. A rug adds an element of comfort underfoot – whether it's the plush feel of soft fabrics against your skin or the warming aspect. Nothing beats the feeling of sitting on a nice rug next to the new fire that you have had installed by a Wood Burning Stove Northern Ireland company, watching the warm glow of the flames whilst you enjoy your favourite drink or read a book.
Allergies
Many people assume that rugs and carpets harbour allergens and should be avoided. While it is true that dust mites and other allergens can attach themselves to the fibres in carpets, this isn't always a bad thing. They can also remove them from the air and stop us breathing them in.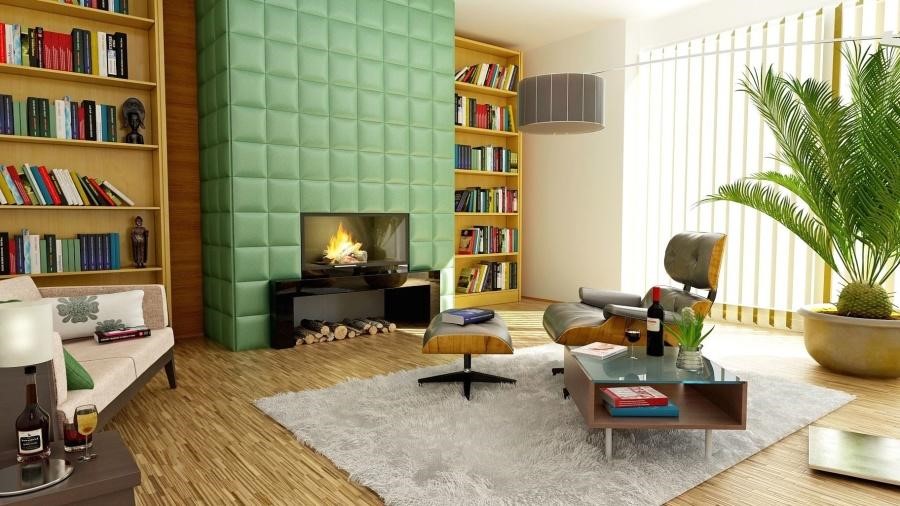 Style and Grounding
A well-placed rug is a great way to complement your décor, and it also offers a grounding effect as it draws items of furniture into one area rather than making elements in a room look separate and sparse.