If you always have old magazines, newspapers, invoices and bills to shred, you might be wondering what you can do with all that shredded paper? By recycling your shred paper, you'll be helping the environment and protecting your private information.
Here are a few unique ideas:
Packing material – The most obvious thing to do with shredded paper is to use it as packing material. Whether you store it for moving home or you use it to sell things on eBay, for example. Shredded paper makes a great insulating material for protecting items in transit. When you want to get rid of paper waste, find out more about Confidential shredding Bristol by visiting https://www.printwaste.co.uk/confidential-shredding/confidential-shredding-bristol/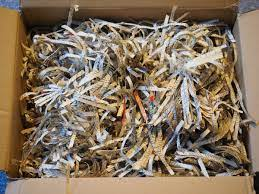 Animal shelter or use for chickens – Donating shredded paper to an animal shelter is a great way to use unwanted paper and help out animals who need bedding and litter, for example. It is also useful in chicken coops for nesting boxes and the same works for rabbits as well.
Creative papier mache – If you've been feeling creative, why not put your shredded paper to good use by making a home project. This can be a fun activity to complete with your kids, whether it's helping them with a school project or just for some messy fun.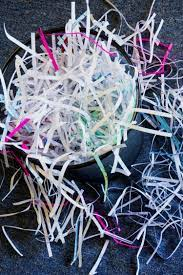 Mulch for the garden – Shredded paper is not often the first thought when you consider mulch for the garden. However, it can be effective for this purpose. Place it around plants, bushes and flowers and then moisten it so it stays in position.