If you're organising a gala dinner, you'll want it to be the stand-out event of the year. Gala dinners have become a popular event for many different purposes. Whether you want to reward hard-working staff, raise money for charity or just for some seasonal fun, here are some tips for an event that wows!
Invitations
Make the best first impression with invitations that entice and intrigue guests. You'll want to hint at what the event involves but not reveal too much. Before sending out invitations, ensure you have your theme in place and the goals you wish to achieve, so you can guarantee that all communication from then on is consistent. Consider unique ways to invite people, such as mini gift hampers, a riddle or an interesting shape related to the theme, for example.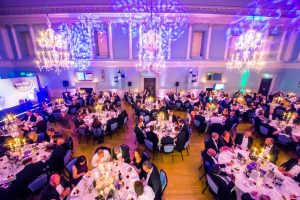 Theme
Theme is everything and perhaps the most important element of the event. You'll need to find a venue that matches your theme too. There are endless theme opportunities to choose from, whether it's an era, a colour, a country, culture, novel or theme. All elements of the event will follow from the chosen theme, from the entertainment to the catering, so choose wisely.
Marketing
How you market your event will depend a lot on the theme and purpose. An internal corporate dinner will require different marketing efforts than a ticketed public event for example. Whatever the purpose, get it right by hiring a professional like an Events Agency Dublin. Using an Events Agency Dublin can help you with the logistics of planning and how to optimise your marketing.
Catering
For a dinner, catering is one of the key factors. You'll want to attend a few menu tastings to ensure you find one that's of the highest quality. If the venue isn't supplying the catering, try multiple caterers before settling on one. Not only does the food need to taste great but think about the presentation too. Discuss with your supplier what cutlery, glasses and plates will be used as you'll want them to fit in with the theme of the event. The menu and drinks should ideally match the theme too. Consider unique elements like prosecco fountains and bespoke cocktails, for example.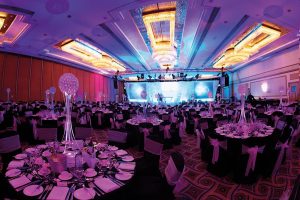 Entertainment
Once the plates have been taken away, how do you carry on the evening? Will you be including presentations, video clips, awards or speeches? Will you need a large dance floor and space for a live band? Entertainment must match the theme and ideally, be something a little different and unique.
Concluding the event
It's advisable to have a specific end time for your event. Your chosen venue may have restrictions and you'll also need to consider transport options for your guests and how they'll get home. It's best to finish your event with an exciting finale, so your guests leave feeling excited and looking forward to your next event.