While a Formula One Grand Prix is primarily about motor racing, the race weekend itself is a hive of other activity, so there's always plenty to see and do. Usually Grand Prix are held in interesting locations too, with plenty of things to see and do in the surrounding areas.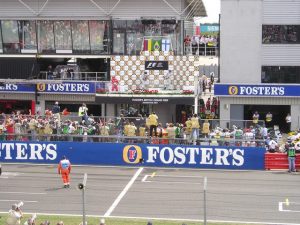 With the 2019 F1 calendar just getting underway, https://www.formula1.com/en/latest/article.diary-dates-the-2019-f1-calendar-plus-pre-season-testing-details.BvtQrzJFXEsk2qqemiYue.html, many people will be planning visits to races this year. If you are planning on attending with a partner who may not be quite as interested in F1 then there are plenty of other attractions available.
The likes of the F1 Paddock Club Monaco offers hospitality and the chance of greater access to the sport. There's gourmet food, a bar and the chance of access to the pit lane and other areas that are normally off limits to ordinary ticket holders. As part of a race weekend there are also other activities including live music that will appeal even if you are not a 100 percent motorsport fan.
Monaco attractions

Outside of the F1 Paddock Club Monaco has many other attractions. The famous casino is worth a visit – but note that there is a dress code in the evenings. Monaco also has a wide choice of lively clubs and bars.
If you're a petrol head, it's also worth a visit to Prince Rainier's car collection which is open to the public and includes many cars that have competed in the Grand Prix as well as the famous Monte Carlo Rally.
Other areas
Located on the French Riviera, Monaco is close to Nice. Here the old town has attractive architecture and winding streets with food markets and cafes as well as great restaurants. For the culturally inclined, Nice has lots of museums and galleries, and there are also many old churches that are worth a visit.
The Riviera generally offers a number of attractive resorts, allowing you to combine your visit to the Grand Prix with a longer holiday. There are fine beaches as well as many other attractions, accommodation options range from camping to hotels, so there's something to suit all budgets. You can even pop over the border to Italy where Sanremo offers good beaches, extensive shopping and plenty of tempting ice cream parlours. It's less than an hour from Monaco by road and there's a good train service.