Van owners are mostly those who use their vehicle for business purposes. That means that there's often a lot of value inside a van. Not only does this include what was paid for the vehicle but also people's livelihoods, if the van is used for business purposes. Tools and equipment that you need to keep the bills paid and the customers happy. With all of this at stake, it's vital to invest in the best van security.  Here are some ways to achieve this:
Make security your top priority
When choosing a van for your business, there are many factors to consider. Remember not to get too distracted by all the bells and whistles but keep security at the top of your list of priorities. You'll want the best kit as standard. If you need to add extras, consider an immobiliser, an alarm and deadlocks.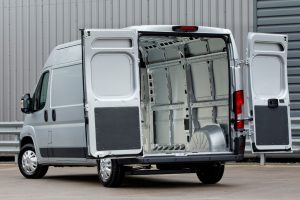 Make modifications to your specific needs
If you need to modify the van beyond the basic security specs, make sure your add-ons suit your needs. You might need lockable toolboxes, slamlocks and upgraded deadlocks for example.
Security technology
A brand-new van will need an immobiliser and alarm as standard. The most basic it should be is a Thatcham Category 2 approved system which includes an immobiliser. You then have the option to upgrade this further, such as an electronic alarm or vehicle tracking device. For Vehicle Tracking devices, visit https://www.vehicle-accessories.net/vehicle-tracking/
A GPS tracker greatly increases the chance of getting your vehicle returned if it is stolen and you can even reduce your insurance premium when one is fitted.
Don't leave valuables in the vehicle
Your valuables can't be stolen if they are not inside the vehicle in the first place. If you can remove tools each time you leave the van, then that's the safest option. If you can't always do this, then at least don't leave them visible. Don't forget to remove other items of valuable as well, such as sat navs, smartphones and laptops for example.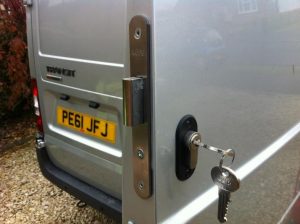 Park safe
Most thieves are opportunists who like secluded, poorly lit areas. The best places to leave your vehicle are places covered by CCTV, busy areas and places where there is lots of light.
When parking your van at a residential address, think about installing motion-activated security lights, home security cameras, a locking gate or even rising bollards to keep your goods safe.
Note down the contents
It's sensible to keep an inventory of what is inside your van, in case the worst happens, and your vehicle or contents is stolen. For particularly expensive items, keep receipts in case you need to file an insurance claim. Watermarking on valuable items is also advisable as this identifies the items with you form registering on a central database.