Blue cheese pizza? We love pizza , as you well know. Something that catches our attention  is how conservative they are in regards to the composition of the pizza. Fortunately They are from our team with regards to Hawaiian pizza . This means that from time to time, when we eat pizza without guests, we indulge ourselves and prepare pizzas a little less standard. This is one of them that we like the most.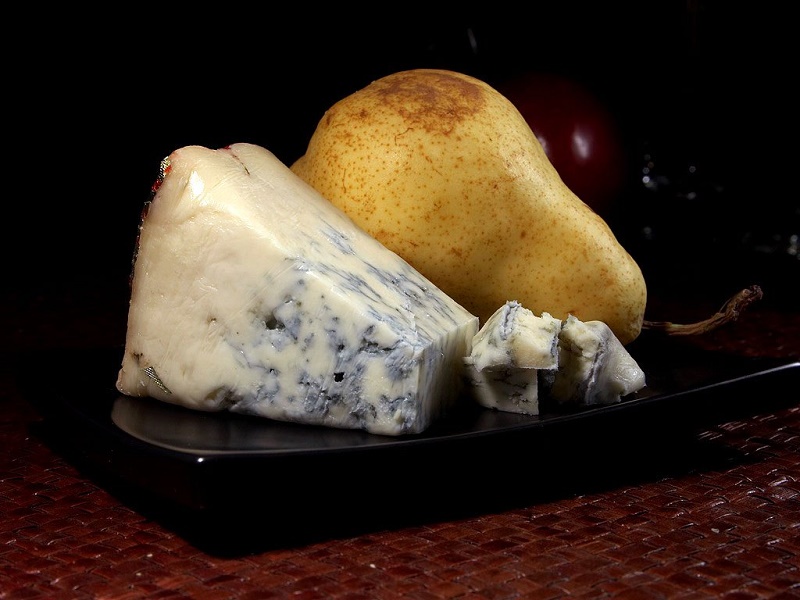 It is a pizza perhaps uncommon for several reasons:
It does not have tomato sauce
It has pears
It has nuts
However, it is a remarkable harmony, and when searching, we will see that it is more frequent than we might think. This combination has a chemical basis ( Chymical wedding , if you will) that consists of both the pear and the blue cheese contain esters, notably methyl hexanoate, which are united in our perception, making them harmonize. The nuts? texture … and taste too.
Let's go to the recipe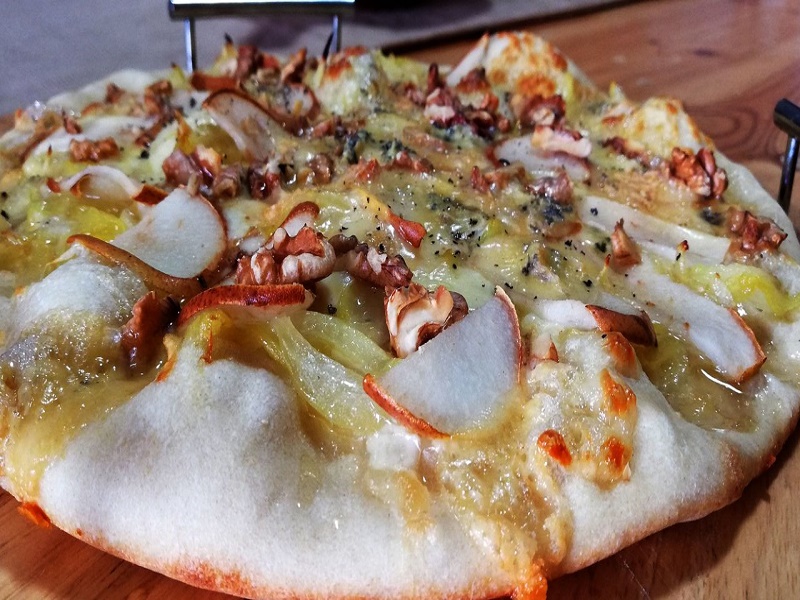 Ingredients
For a 30cm diameter pizza we will need:
Mass
200gr wheat flour without powder
120ml of water
4gr salt
2gr yeast
1cda olive oil
To cover it
Olive oil to paint the dough
150gr good mozzarella cheese
50gr blue cheese, crumbled. It can be any variety
1 pear, in sheets of 2mm thickness, soaked in water with 1% salt for 5 minutes
1 pearl onion cut in feather and caramelised
3 tablespoons chopped walnuts
Freshly ground pepper 
Process
To unite all the ingredients of the mass, to knead until obener an elastic mass and not sticky. Leave to rise for 1 to 4 hours at room temperature
Preheat the oven to 250 ° C
Grate the mozzarella
Spread the dough in a mold and paint with the olive oil
Cover with mozzarella
Cover with onion
Drain and dry the pear slices with paper towel
On an onion to arrange pears
On the pears distribute blue cheese and nuts
Finish grinding pepper on pizza, to taste the diner
Bake 10 minutes or as needed
Remove from oven and let stand 3 minutes
Cut and eat
Enjoy your meal!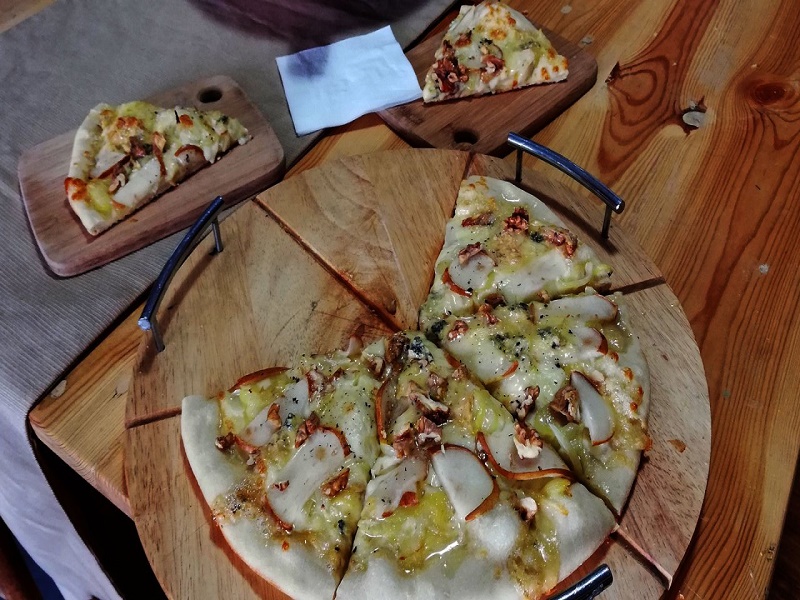 The soaking of pear slices in salt water delays the action of the enzyme polyphenol oxidase, responsible for the browning of pears, apples, and other vegetables when cutting them. Soaking in salt water delays the action of the enzyme and then the heat of the oven inactivates it, allowing the pear slices to remain white.
You may also love to read mother of the bride hairstyles.