Something that many of us struggle with is space – not having enough space in the house can make it feel cluttered and hectic, and it is important to make sure that you have enough storage. One of the places that can often become very over cluttered is the wardrobe. Year after year, adding more clothes to the wardrobe can mean that it builds up, and then you can become stuck in a clothing rut, only wearing the same few things, and also finding that you have no space in the wardrobe making it cluttered and untidy.
If you have decided now that spring is here that it is time to give your wardrobe a good spring clean and reclaim your space, here are a few tips to help you…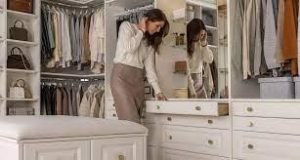 Create the Right Storage for your Wardrobe – Make sure that everything in the wardrobe can be stored correctly. If you need more space to fold things or for smaller items, use baskets and dividers to keep them tidy. To increase the amount of space you have for hanging, use wire coat hangers which are thinner.
You can also add an additional rail underneath which will then give you double the hanging space.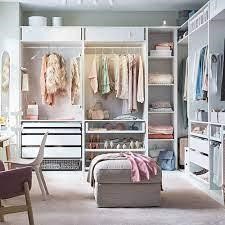 Consider Other Storage – If you have a lot of clothes that are specifically for a certain season, then why not think about removing them from the wardrobe and storing them elsewhere, like this self storage Swindon based facility https://www.anchorselfstorage.co.uk/self-storage/swindon/
This way, your wardrobe isn't cluttered up with clothes that you are not going to be using right now, making it easier for you to get to what you really want.
Clear out – If you have a lot of clothes that you haven't worn for a while, then you should consider getting rid of them. Sell them and make some money on a clothing sale app like Vinted or give them to a charity shop who will be able to sell them on and make some money for the charity. If they are just sitting in the wardrobe collecting dust they are no use to anyone, and are taking up valuable space in your wardrobe.