Planning your own home building project is always something that takes time and there is a lot to consider when you are planning the build of your dream home. Something that self builders are becoming more and more aware of is the environmental mark that they leave, and there are lots of things that you can do in order to build a home that is kinder to the environment.
The materials that you use for your self build project are an important part of this, and timber frame construction like this https://merlintimberframe.co.uk/ is becoming much more popular with those who are looking to protect the planet.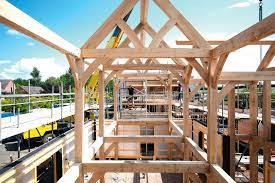 This is not the only benefit to building with timber however – here are some of the other reasons why it should be something that you consider for your building project…
Its Fast – If you use timber frame kits, then the whole thing can be manufactured ready made for you and sent to site. This means that the time taken to assemble it is much less and you can get your build progressing quickly.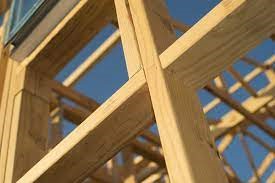 It is Cost Effective  – Because the time taken to put it together is quicker, you are not having to pay someone to be at the site for longer and this will save you money in paid labour.
Insulation – Timber frame works well from both a soundproofing and thermal insulation perspective, giving you a home that is warm and does not have sound problems.