Nowadays there are many different options when it comes to watching TV. You can choose from using streaming apps, satellite services and digital aerial boxes. In this article we will break down the pros and cons for each viewing method, so you can make an informed decision about which one will be best for you.
Streaming services such as Netflix, Amazon Prime, Disney Plus and Paramount Plus have become very popular over the past few years. They all offer a wide range of TV shows, films and even documentaries. When using these services, you can instantly watch any of the libraries on demand wherever you want, from your TV or from your phone or tablet. However, using these services does require you to have a good internet connection. Additionally, each streaming service comes with its only monthly cost that you must pay to be able to access their library.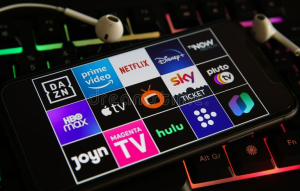 Satellite services such as Sky are a great option if you want to watch live TV and have access to a lot of channels. To be able to have these services, you normally must enter into a long-term contract and will sometimes have to pay an installation fee for the satellite and the viewing boxes. These services will give you access to premium channels such as HBO and other sports channels. You also do not require a strong network connection to be able to use this service as they work from the satellite dish.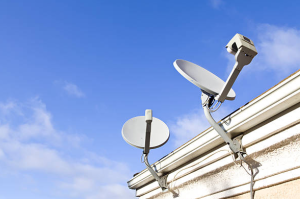 Aerial Freeview boxes are the cheapest option for watching TV in your home. Aerials will give you access to the main terrestrial channels such as BBC, ITV and Channel 4. With Aerial boxes, you do not have to enter any contracts or pay a subscription fee to use them. However, you will need to have an aerial installed. You can find a TV aerial installation Cheltenham company who will be able to install an aerial for you, and provide maintenance if you have any issues receiving channels in the future.
In conclusion, if you are a TV addict and want to watch all the best shows, you may want to consider a satellite TV service. If you want to be able to watch your shows on demand and stream them from all of your devices, then streaming services would be the best solution for you. But, if you do not watch much TV and do not want to spend a lot of money for it, then an Aerial box would be best for you.