If you really want to know a city, do not look only for trendy restaurants, five-star restaurants or tourist ones. An authentic and wonderful option is to go and visit their markets. It is there, in the midst of the fruit sellers and the butchers, where you will find the true flavor of the place you are visiting. In this article, we are going to imply the best food market in the world that appeal to you.
Best food market in the world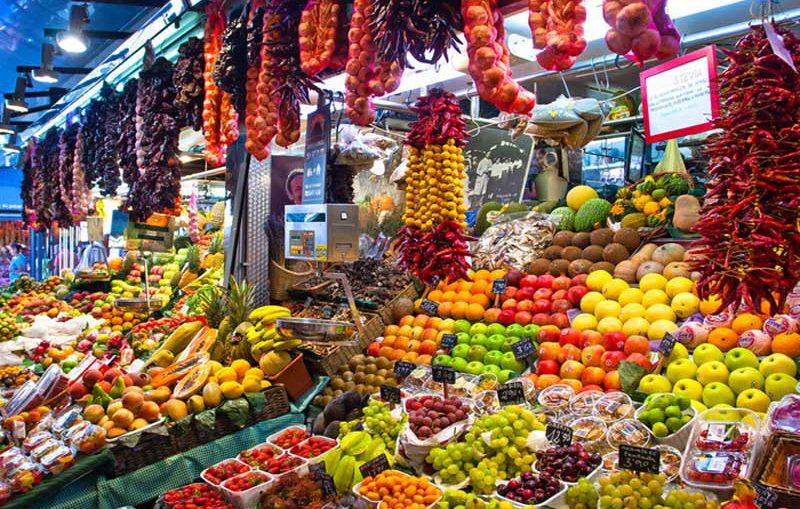 Do you want some ideas? These are the 10 best food market in the world along with products and ingredients in the world, according to Tasting Table. If you decide to visit, you will taste the best food the city can offer you.
Market Marché Bastille in Paris, France.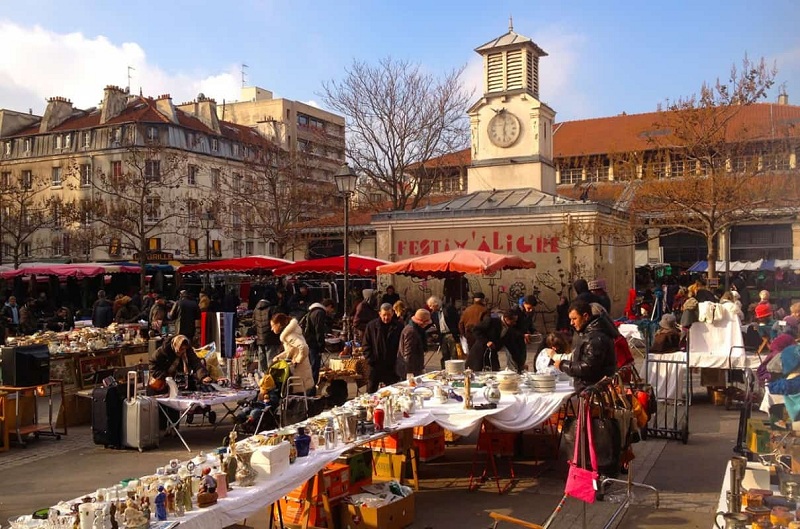 Choosing the best market in Paris, even worse, in France, is very difficult. But Marché Bastille takes first place because it is giant, is full of history and is in the shadow of the monument to Colonel Julliet (commemorating the revolution of 1830). Try the sauerkraut, a dish from Alsace with varied meats ; buy a bottle of freshly made yogurt or try a piece of the galette . Enjoy fruits and vegetables , multicolored organic eggs, fresh bread and flowers of all colors. Finally, we challenge you not to buy some camembert, cheeses, and hot baguette.
Tsukiji Fish Market in Tokyo, Japan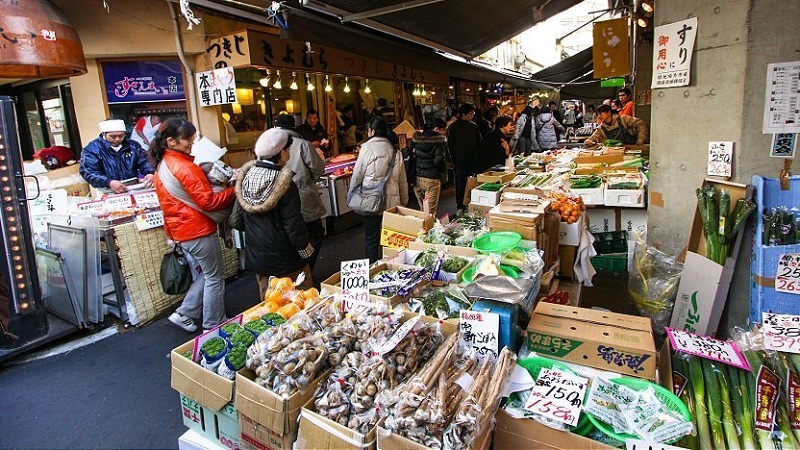 It's no surprise that Tokyo has one of the largest fish markets in the world. Getting up at 5 in the morning to participate in the tuna auction is something you can not miss. Consider that space for the public is limited. After the auction, sit at a sushi counter for breakfast, you will be surrounded by fishermen and cooks picking up their daily fish supplies. You can also find fruits and vegetables, wasabi and sashimi knives.
Spice Bazaar (Mısır Çarşısı) in Istanbul, Turkey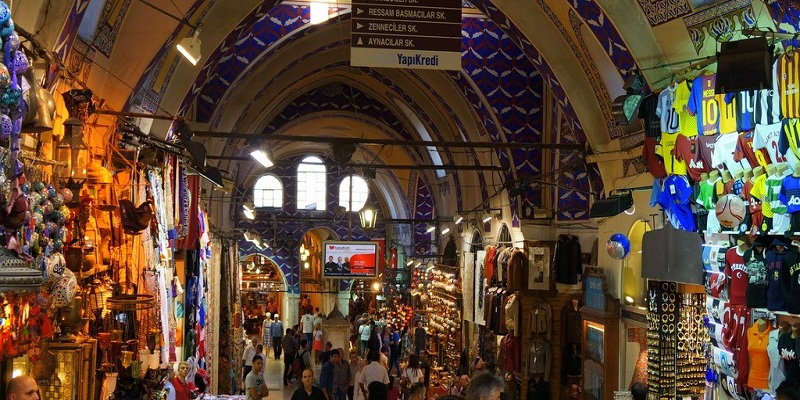 Although it specializes in spices, this Ottoman-era bazaar sells all kinds of food, from floral teas to cheese and halvah. The towers of dishes full of nuts and colorful Turkish delights are mixed with the aromas of the spice pyramids. When customers fill the aisles and bargain prices, the sounds of the market echo with the ceiling, which has existed since 1664. Just outside there is a small café that sells fresh Kanafeh (a cheesecake soaked in sugar syrup) in small plates of metal on top of hot coal. Order one and take a seat, you will not regret it.
St. Lawrence Market in Toronto, Canada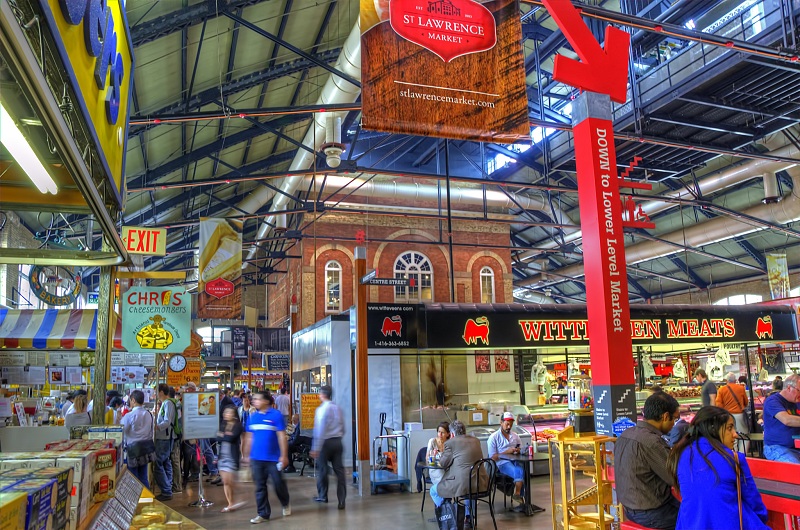 Toronto is full of immigrants from all over the world and it is verified when you walk through the three buildings of this market. There is the South Market , which has more than 120 sellers of fruits, vegetables, meat, fish, dairy and bread; the North Market , which hosts the Saturday Farmer's Market , a tradition that began in 1803, and antique sellers on Sundays; and  St. Lawrence Hall , where other businesses are located. Try the Montreal-style bagels from St. Urbain, the cream pie from Churrasco of St. Clair, the pierogi from European Delight and the Uno Mustachio sandwiches.
Machane Yehuda in Jerusalem, Israel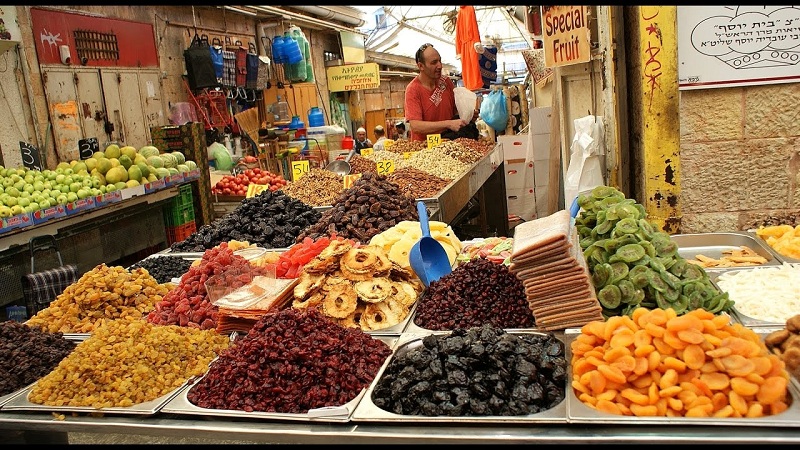 The shuks (markets in Hebrew) abound in Israel, but this is one of the largest . With its long corridors and its stalls that occupy small holes in the wall, here it is sold from rugelach to fresh fruits and vegetables , along with spices and appliances . The must – see places are Uzi-Eli , which sells citrus juices and beauty products that have medical benefits; Mamlechet HaHalva , who sells Halva sweets in all the flavors you can imagine, and Jerusalem Mousseline , known for its unusual ice cream flavors. Cafes and restaurants such as Azura, Machneyuda and Hachpuria are also perfect places to eat.
La Boqueria in Barcelona, Spain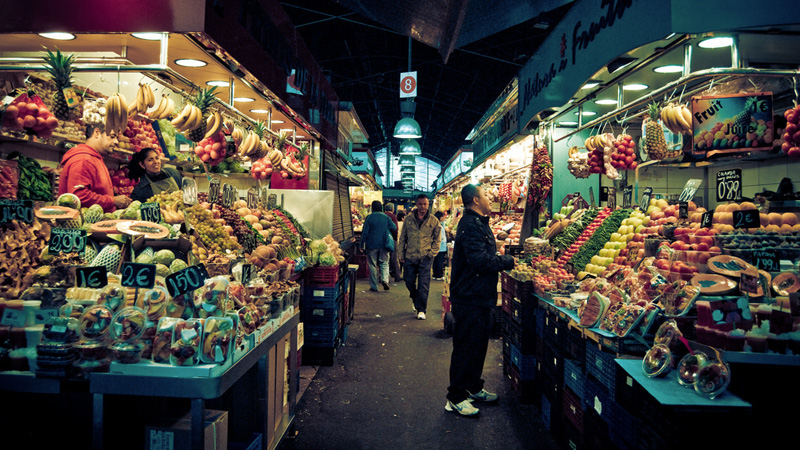 It exists since 1217! This Spanish market is undoubtedly one of the best in Europe with hundreds of positions that show the Spanish diet, from fresh olives, fish and steaks, to huge amounts of Iberian ham hanging from the ceiling. Within the market you can find bars with drinks and tapas. The most famous carnivals will help you to enjoy too much.
Mercato di Mezzo in Bologna, Italy.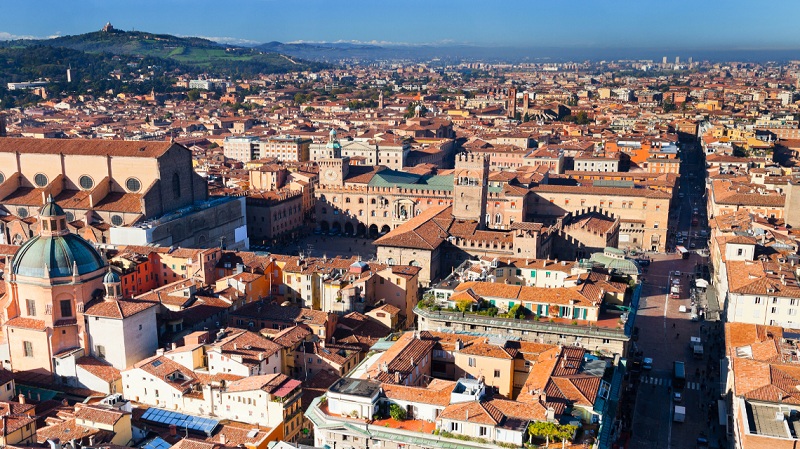 After many years in disrepair, this historic market reopened in 2014 thanks to Oscar Frinetti and his effort. This market is a 19th-century building and its stalls offer cakes, ice creams, and coffees; They also sell fried fish that you can eat while you buy other treats. The first floor has pizzas and in the basement, there is a brewery. It is open every day until midnight, making it a perfect place to explore the food of the region.
Ferry Building and Plaza in San Francisco, California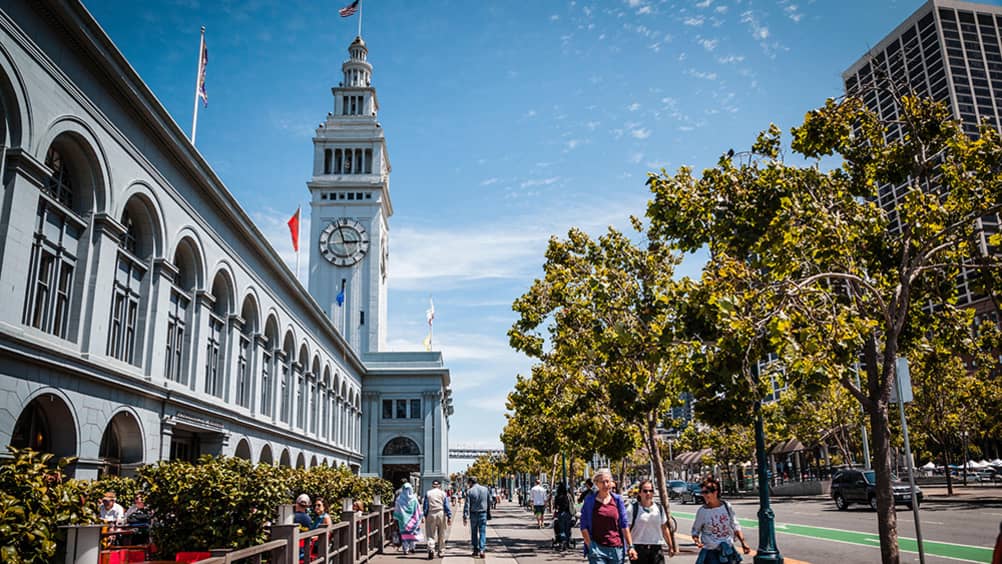 It opened in 1898 as a ferry station and today is home to dozens of vendors. They open a separate market on Tuesdays, Thursdays, and Saturdays. You can try Cowgirl Creamery cheeses, Biscuit Bender scones, Dandelion Chocolate dark chocolate, and Humphry Slocombe brown sugar ice cream. And since you are in California you know that fruits and vegetables are the best in the country, so you will surely see local chefs choosing the food for their restaurants.
Borough Market in London, England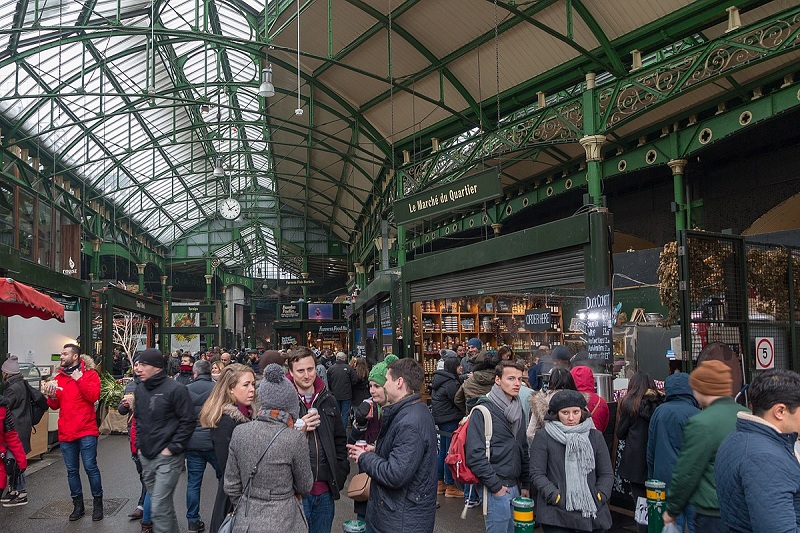 This incredible market -one of the oldest in London- has local and imported food from all over Europe. There is an area that focuses solely on fruits and vegetables; enough hidden corridors to discover places like New Forest Cider or Furness Fish, Poultry & Game Supplies, which focuses on making a delicious paella in huge quantities; and stalls of all types of cheeses and fish. Do not forget to visit the sweet section where you can find delicacies such as goat's milk ice cream from Greedy Goat.
Mercado de la Merced in Mexico City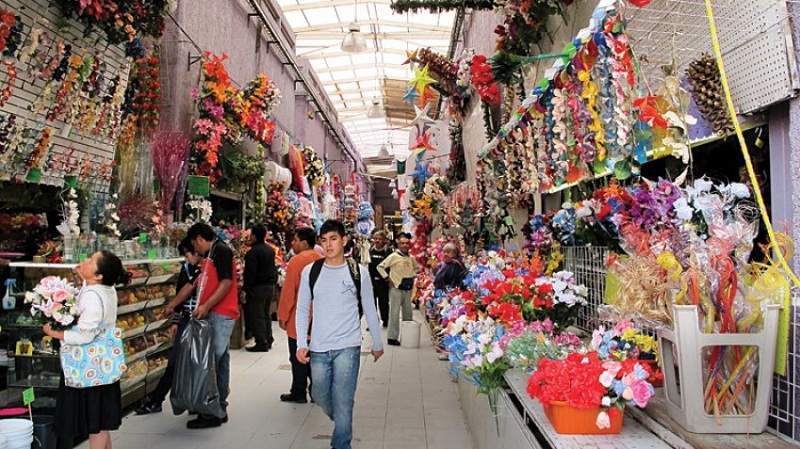 Mexico City is full of different markets within department stores and each neighborhood has at least a few markets. They have piñatas, flowers, animals and, of course, food. The largest market in the city is the Mercado de la Merced, near the historic center. You might even need a guide, but since you find the way you can walk through the corridors and enjoy the different smells and tastes. There are from butchers hanging their meat on the roof to rows of women preparing nopales, fried insects, mole, and chiles. So, you can enjoy some delicious tacos, fried quesadillas, pozole, and fresh fruit.
All these best food market in the world has its own class.