Reg Cox. There's a name to conjure with. You probably don't know who that is and when I tell you that he is a famous Eastend London character who was briefly on screen but never says one word you still wont. There is a very good reason why Reg Cox doesn't speak, it is because he is dead. Even so he is important as he is the subject of the very first line of the incredibly popular BBC soap opera EastEnders. Whilst Reg's sunken face is the first thing we see on screen in the first episode. The honour of the first person to speak falls to the now departed Mr Leslie Grantham playing, to perfection it must be added, the roguish, womanising vaguely likeable publican Den Watts. It was the 19th February 1985 at 8pm in the evening. Some thought seeing an elderly dead man that early in the night was a bit much. However. This was but the starting point in what was to be a controversial and ground-breaking series set up the challenge the ratings behemoth of Coronation Street.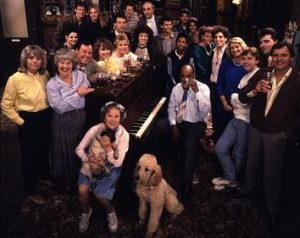 Back then, without the benefit of digital television the only way that you could watch this was via a Television Ariel. Its still true today and TV Aerial Installation Cheltenham specialists such as http://steveunettaerials.co.uk/services/tv-aerials-repair-and-installation-cheltenham/  can make sure that you viewing remains crystal clear. If you had got a decent aerial then you would have got in perfect clarity Den Watts announce to the murky room "Garr, it stinks in ere!" as he smashed down the door ready to investigate. Closely following behind him is his best friend Pete Beale, the Father on the shows longest serving character Ian and his brother in law Arthur Fowler. They discuss the death of Reg and then it's on with the show. Later on, a punk (yes, they still had them in 1985) called Mary moves in to dead Reg's flat. She is a single parent.  It also turns out that he was murdered but we don't find this out until many years later when it transpires, he was killed by the very bad Nick Cotton, the son of the other longest running character Dot (she's not continuous, she moves away for a while and then comes back).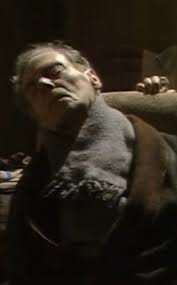 EastEnders decided to go places that other soaps were to far to scared to engage in. They were going to do this on Tuesdays and Thursdays with an omnibus on Sunday which was something that we'd never had before. Gay characters, mixed race couples, single parents, ethnic minority families (given equal billing and air time!) extra marital affairs ending in very messy public divorces, middle age unemployment, early middle age pregnancy and even infant mortality.