Living in a listed building gives you the benefit of living in a historic building with charm and individuality. However, when it comes to making changes to the building and installing things that many people in modern homes do without thinking much about it, you need to check that you have permission to make certain changes when you own a listed building.
As the building is an important part of history, it needs to be protected and preserved, so if you want a modern style home with the ability to make big changes to its appearance, a listed building isn't likely to be something for you!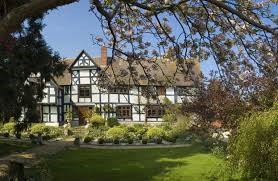 With the price of electricity being a huge concern for many people in the past year or so, something that many people are looking to do is get solar panels installed on their homes to harness the energy from the sun and therefore reduce their energy bills.
For most people in modern homes, this is simply a matter of going to someone like this solar panel installers Bristol based company redbridgeandsons.co.uk/solar-pv-panels/solar-panel-installers-bristol and getting them to come and assess and then install the panels.
However, if you live in a listed building or a conservation area, it may be a slightly more complex process. It is likely not going to be permitted to install solar panels on the roof of the building, however some alternatives that are worth looking into include mounting solar panels on the ground and also putting them on outbuildings.