The 90s was an era of huge change, both culturally and socially. With the return of the 90s fashions starting to hit the catwalks, here is a guide to some of the looks of the era, and how they are evolving…
The Grunge Look – This was huge in the 90s – bands such as Nirvana set the style scene for the look that went with the grunge music scene- distressed denim and checked shirts, such as these mens Farah Oxford shirts with hair worn long was the classic style of the look – for comfort and cool you couldn't go wrong. The 90s saw a drastic departure from the power dressing and structured silhouettes of the 80s, moving towards fashion that was more comfortable.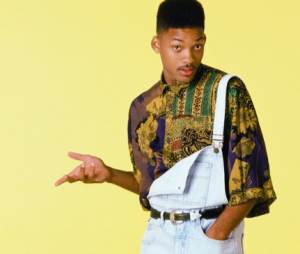 Mobile phones – These were fashion accessories.  Often sat outside of the jeans.  Their little stump antenna would be seen.  Mobile phones were relatively new at that time and Vodafone Store Ireland King Communications would have been noticeably quieter back then due to their relatively unknown wide acceptance.
The Rap Scene – In the 90s, the rap scene created a surge of style must haves – from snapbacks and bucket hats to baggy jeans, a lot of the 90s trends have the rap scene to thank for their surge in popularity. Rappers such as Run DMC, Coolio and Tupac had a huge influence on teenagers of the era and their cool style made its way into wardrobes around the world.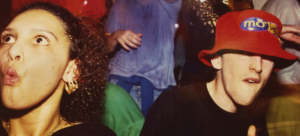 Rave Culture – The early 90s was a time of wild raves, and the popularity of the rave culture impacted the fashion world in a big way. From acid wash denim to neon colours, keep an eye out this season for a resurgence of these rave trends of the 90s!