This sweet scrub not only smells totally delicious, showering with it is a great pleasure. Both the coffee and cinnamon aromas are invigorating and will help wake up. Coconut sugar gives a caramelized roasted aroma to the mix, so be sure to use it instead of standard organic cane sugar (although cane sugar can get you out of a bind). The sugar and coffee work together gently exfoliate the skin, while the coconut oil leaves the skin feeling soft.
This body scrub makes a great gift, maybe you can even add an "I like you like a latte" label to give it a little humor.
Ingredients for preparing sweet scrub
1/4 cup virgin coconut oil
3 drops of Cinnamon Essential Oil
1 teaspoon of vanilla extract
1/2 cup coconut sugar
1/2 cup of finely ground coffee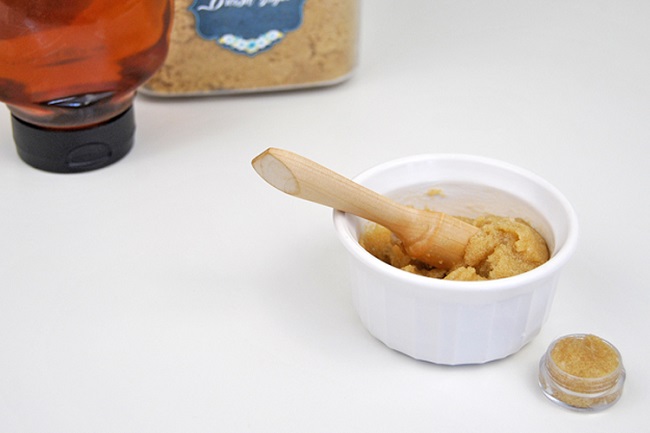 Preparation
Place the coconut oil in a glass or ceramic container that can hold at least 2 cups.
Microwave the container with the coconut oil at 15 seconds intervals, stirring in the middle, until the coconut oil is very smooth, but not liquefied.
Add the remaining ingredients and mix well.
Use
Let some hot water run over your hands and rub them with a little bit of the preparation, before applying it to your body, paying special attention to the areas in need of extra exfoliation, such as the feet, elbows, knees, etc.
You will experience a pleasant sensation, through the aromas resulting from your pleasant bath. Get excited and try organic experiences in the privacy of your home, at a very affordable price, enjoy.
Why you use sweet scrub?
The purpose of the sweet scrub is to literally obtain a slight abrasion that removes dead cells from the upper layer of the epidermis, performing a deeper cleaning than normal cleansing with a bubble bath.
Through massage, the cellular exchange is activated and circulation is stimulated. The skin is immediately smoother and able to absorb the active ingredients contained in the creams, especially anti-cellulite, slimming or firming.
Furthermore, it makes the complexion and tans more homogeneous, even if it is difficult to believe it since the immediate sensation is that mechanical exfoliation "cancels" the complexion. In reality, tanning is not a process that affects only the surface layer of the skin, but starts from the deepest layers: therefore, eliminating dead surface cells brings out the complexion. Finally, it renews the thickened epidermis, fights dryness and chapping.
When to do it?
Before showering on moistened skin: shower gel can alter the exfoliating properties of micro granules, that's why it is good to use it later.
And the times? Once or twice a week is a correct interval with which to massage the skin with an exfoliating product. In the presence of ingrown hair, it is possible to increase the frequency and alternate the use of cosmetic scrubs with that of gloves in natural fabrics, such as horsehair, sisal, loofah and bamboo.
You may also like to read https://bumbleblog.co.uk/