The Father 's Day is the celebration in which we celebrate our father's presence in our lives. We can do it with a meal or a special gift, but we can never miss a nice card to congratulate dad. Let's see below the best ideas for your Cards for Father's Day 2019.
Handmade Father's Day Cards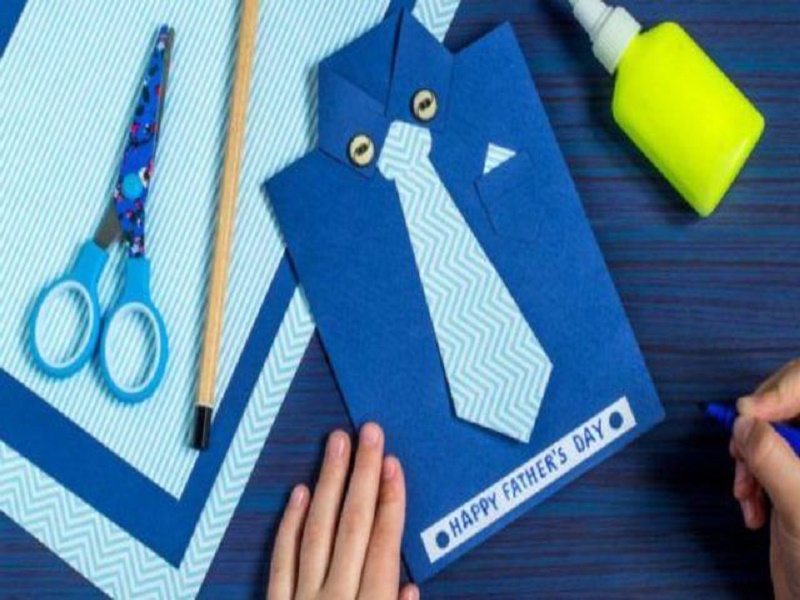 We started by seeing what cards for Father's Day 2019 we can do by hand and although the simplest idea we can think of is to cut a piece of cardboard, fold it and write inside a congratulatory card, we can also choose something that is more elaborated as for example, the image you see above . A little rubber eva, and even felt can be used to make a nice card shaped shirt and tie in which to write a "Happy Father's Day" on the outside and a nice dedication inside.
Another card for Father's Day 2019 that we can do by hand and that is perfect for younger children to do is this one you see above. You will only need a couple of cards, in red and white . You cut out the red one with the shape of a heart and then cut out the white one in a similar way but with a smaller heart. You stick the white heart inside the red and that's it! you will only have to write the dedication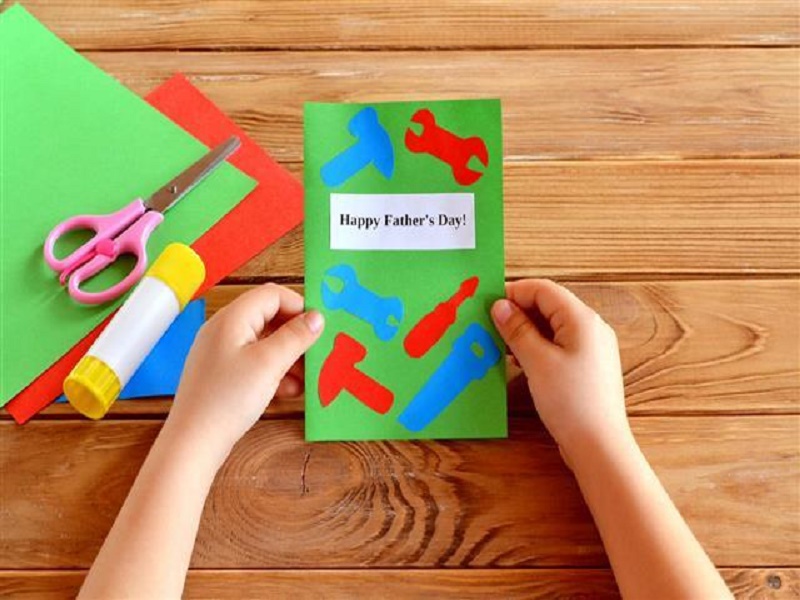 We can also make a card for Father's Day 2019 in an easy way, cutting out a green card as we see in the photo above , with a size that will help you make a big card. Fold them in half and then cut out other pieces of colored cardboard, with shapes of tools or maybe with the shape of some element that your father likes, a car? a mobile?; you stick it all on the cardboard and again, you just need to write the best dedication of all.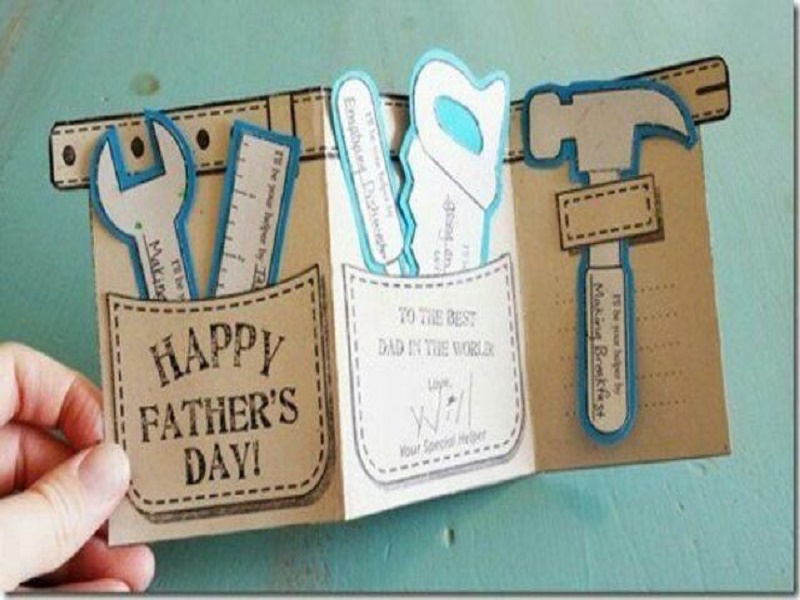 Another similar idea we have for the 2019 Father's Day Cards is this one that we show you below. A card that you can make with cardboard, forming a triptych that when opened, reveals a small belt of tools (also made with cardboard), to achieve one of the most original congratulations.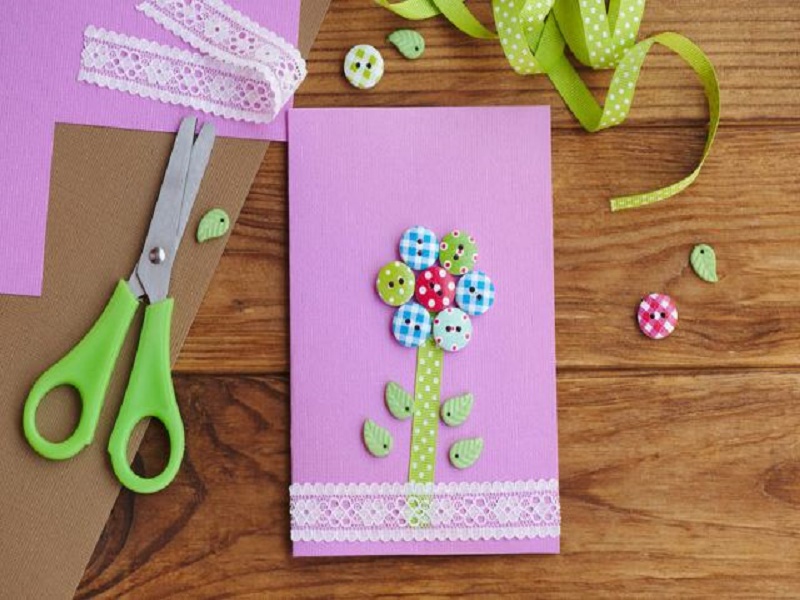 If you want something more elaborate, nothing like choosing to hand-make a card for Father's Day 2019 like the one you see below. A nice pink card, which also has a flower that you can get if you decorate the card with some buttons, and a lace or felt strip at the bottom. The leaves and stem of the flower, you can make them with a little colored paper or eva rubber.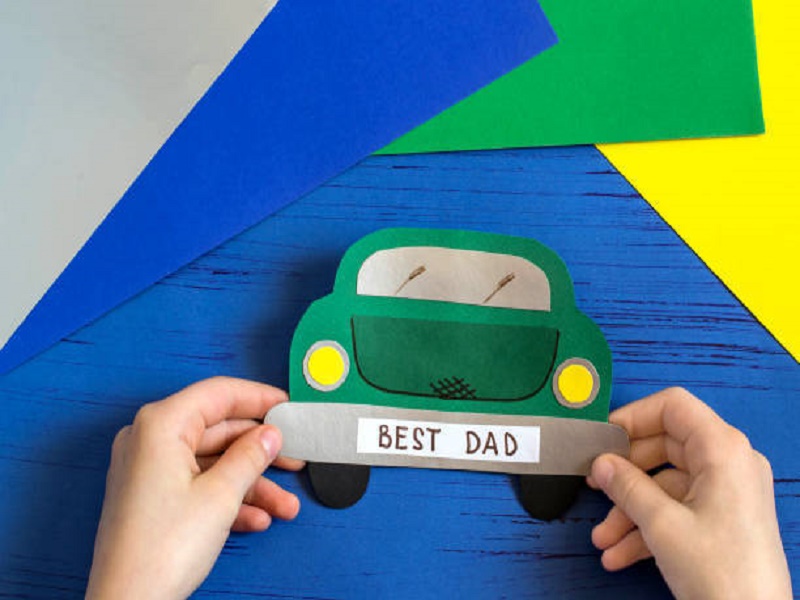 In the same way as we saw before the cards for Father's Day 2019 with a heart shape, or with the tools, you can also make a card like this that you see below, with a cardboard cut out and decorated, in the shape of a car.