Prom night is one night of the year that every teenage girl wants to look and feel her best. It's a major milestone. Along with the hair and the make-up, the most important part of prom for any girl is choosing her dress. So how do you know what length dress is right for you?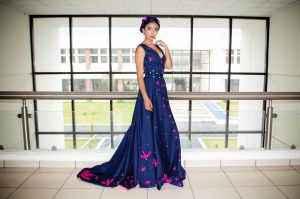 Image Credit

The Short Dress
If you are a lover of being fun with your style, a short prom dress can give you that classy yet flirty look. The bonus of having a short dress is that you won't have to worry about the train dragging along the floor or, even worse, someone stepping on it. When you know you will want to dance the night away at prom, having a short dress will make it a lot easier.
The benefit of short prom dresses is that they're usually inexpensive, plus you can wear them again if you have any other special occasions. This isn't really the case with long dresses, as they tend to not be worn again unless they are repurposed. If you have an amazing pair of shoes you really want to show off, a short prom dress is a must.

The Long Dress
Girls often want to feel glamorous at prom, and it is usually the first event they go to where it's the norm to wear a long statement dress. Long dresses for prom have a lot of different options in the way they are cut, so they can still be flirty with an open back, criss-cross front or even a high split.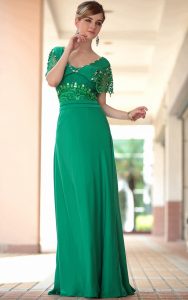 Long prom dresses often give a more elegant air to the evening than a short dress. There is also a lot more choice of style with a long dress, so you can have a mermaid, ball gown or a-line cut for the big night. For traditional long prom dress, see https://www.axparis.com/collections/prom-dresses.
Making the Choice
The key to the perfect prom dress is trying it on and knowing you don't want to leave the shop without buying it. If the number of choices is overwhelming you, try on a variety of different dresses with varying lengths to see which one suits you best. Then you can pick the dress that makes you feel the happiest.