Bristol is a vibrant and bustling city in the South West of England. With a maritime history and unique landscape, it is easy to see why television producers would pick this city to film in. Here are some of the most well-known TV programmes and films to paid a visit to Bristol:
Only Fools And Horses
Yes, the show was set in Peckham in London but what you might not realise is that the home of these good ole cockney boys was actually a high rise in Bristol. Whitemead House in Bristol became the show's iconic Nelson Mandela House and in fact, many of the scenes of bustling London streets were actually filmed in Bristol.
Sherlock
When the world's most famous detective decided to pay Bristol a visit, local fans were thrilled. The series used areas of Bristol quite a lot during filming, including the scenes of Watson's wedding ceremony at the Goldney Hall's Orangery. The 2015 Christmas special also had scenes filmed in the city.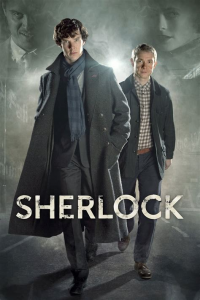 Broadchurch
This popular TV drama was set in Devon but fans of the show may not have realised that the Broadchurch high street scenes and the Broadchurch Echo office were actually shot on Hill Road in Clifton, Bristol.
Doctor Who
For a time traveller who zips across time and space, it's inevitable that at some point that journey would bring them to Bristol. Bristol has been used on numerous occasions, most notably for the 2012 Christmas special with Matt Smith as Doctor Who when Portland Square and St Nicholas Market were transformed into a snowy Victorian set.
The Young Ones
Fans of the show probably know that most of the external shots were actually Westbury Park, Gloucester Road and Broadway Road in Bristol. There is a Young Ones Walk that takes fans around the various filming locations in the city.
Casualty
One of the most famous long running TV shows shot in Bristol is the hospital drama Casualty. The programme has been running for more than 25 years and along the way has given audiences plenty of city images, including the Clifton Suspension Bridge and the Harbourside. If your TV signal has become a casualty and you're not enjoying your favourite shows, consider TV aerial installation Bristol from a site like https://aerial-installations-bristol.co.uk/installation-and-repair-services/tv-aerial-installation-bristol/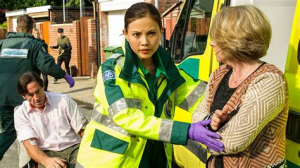 Truly Madly Deeply
This comedy was BAFTA award winning and starred Juliet Stevenson and Alan Rickman. Filmed in the 90s, many of the scenes were shot in Bristol at iconic locations including the stunning suburbs of Clifton and Bristol University.
Being Human
An unusual series featuring a vampire, werewolf and a ghost all living together and wandering the streets of Bristol! Filming took place in a number of city locations including Clifton Observatory Rocks and the Christmas Steps. It just goes to show, you never know who your neighbours really are!