When it comes to our garages we are used to having them as as pace full of lots of unwanted and unused items. But there are some much better uses for this space. So contact a Carmarthen skip hire company, have a good clear out of your garage and take a look through the list below to see what you can turn your garage into.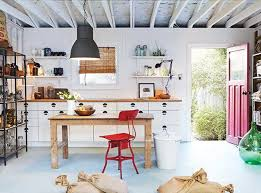 Home gym
As a society we are becoming more and more health conscious and this includes becoming more active. However this may involve costly gym fees or learning to cope with the elements and colder weather in the autumn and winter months. For this reason many people are choosing to turn their unused garage space into a home style gym. In the long run purchasing the equipment that you need for your own fitness goal and only having to walk a short distance each morning and night is much more preferable.
A second living space
If you have children, as they get older you may find that you need more space so that they can relax with their friends in the comfort and safety of your home. A good way to do this is to utilise garage space. By creating a second living room that includes a television, perhaps your child's favourite games console an something to play music on, allows you child the freedom to feel like they are independent and can be alone with their friends, but all whilst in a safe environment with you only a few metres away should they need you for any reason. The alternative option is that you can create yourself an extra space in the garage and allow your teenagers to have free access to the house. Either option is easily achievable.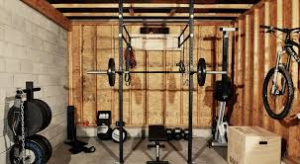 A creative oasis
Garages are perfect environments for unleashing your creative talents. The space is removed enough away from the rest of your living space that you can take yourself out of the worries of everyday life for a short period of time. The creative space that you establish could be everything from an artists studio filled with canvases and easel, or perhaps a haven for fabric lovers set up with a large table for cutting and pinning material, a sewing machine for completing your designs along with a dress makers mannequin to check the fit and add the finishing touches to your design.