Online clothes shopping is incredibly convenient and popular but it's not always as easy as it is made out to be. Sometimes the sizing is way out or you get sent the wrong item. Waiting for delivery can be slower than physically going to a shop and buying what you want. However, there are huge benefits to be had in sheer choice and price. So, to persevere with online shopping, here are some top things to think about before you buy online:
Before buying any clothes online, be sure to take down your measurements with a measuring tape. Sizing does vary from store to store but if you have the exact measurements of important areas such as chest, hips, waist and leg length, then you'll be much more likely to be successful when the goods arrive. Each store should display its sizing chart so check this out before placing your order.
When buying online, you may have some qualms about where your clothes are coming from. Thankfully, there are sites you can visit that list many different brands and give them a score on factors like sustainability and how they treat their workers. A site called Good On You will help you to find out more about individual brands and their ethical and sustainable practices.
Although it's tempting, try not to get drawn into impulse purchases. You'll see something you love, order it and then realise that you've got nothing that goes with it or matches it. Think about what you need and what you already own before online shopping so that you can choose items you're more likely to benefit from and it will be far easier to coordinate outfits. For a contemporary range of Mens Superdry Jackets, visit a site such as EJ Menswear
Some styles and garments simply never go out of style. When expanding your wardrobe, think about timeless pieces that will ensure plenty of wear. Consider highly versatile pieces that can be worn all year round and the essential accessories to cement the look further. Investing in clothes means investing in items that will last and are adaptable to different occasions.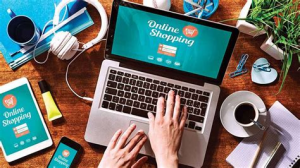 Being able to only see an image and not get a feel for a piece of clothing can mean making a mistake when ordering online. Take a look in your wardrobe and feel the clothes that you love to wear. Check the labels and then order similar fabrics. This should help to avoid ordering something that turns out to be too itchy or uncomfortable.
Always check that the site you are ordering from has an https URL and not just http. The 'S' means it's secure and you'll be safe to enter your card details. Sites should also display a padlock symbol which you can click on for more information about its SSL certificate. If a site has neither of these things, it's best to avoid it.