Facebook is certainly the most popular and used social network in the world. Its developers have worked hard to always keep it one step ahead of social competitors. Last but not least, the introduction of the Facebook Messenger instant messaging app, an excellent alternative to other messaging apps, which in addition to being able to count on complete compatibility with the social network, allows you to exchange text messages, photos and videos with your friends. and links. But what happens to Messenger if you decide to close your account Facebook? Not everyone knows that Messenger is a standalone app and can work even without an account connected to the social network. But let's see together, in detail, how to use messenger without facebook.
How to use Messenger without Facebook app?
First, we will have to open the Messenger app. If the app is not yet present on our device, we can download it from the store that we find on our device. Alternatively, we can follow the following link https://play.google.com/store/apps/details?id=com.facebook.orca to download the app from a device with an Android operating system, this other link https: //itunes.apple.com/app/id454638411 if we have a smartphone with the iOS operating system. We wait for the download to complete and start the application.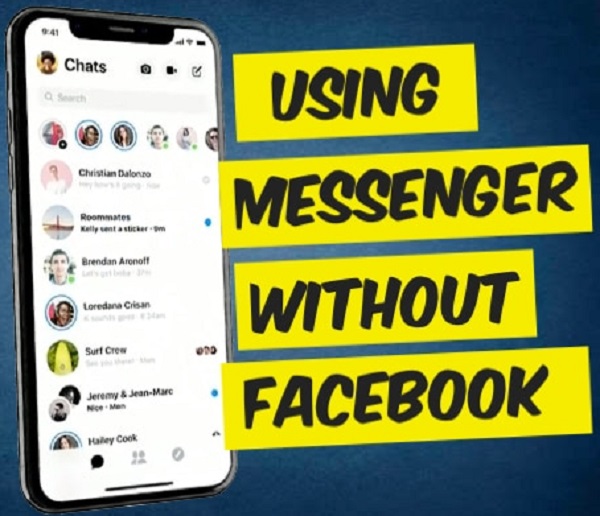 You may also like to read, how to make a compass in minecraft. To know more visit our Tech blog https://uphilltechno.com/.
Deactivate Facebook
The messaging application is connected to our Facebook account. If we decide to close our Facebook account, we can still continue to use Messenger, even if for a limited period. The cancellation from the social network is granted after a certain period of time (generally 90 days), during which Facebook is deactivated, but it is sufficient to log in with your credentials to reactivate it. During this time Messenger works quietly and you can chat with your friends, even if they will not be able to view our profile on the Facebook platform.
Continue reading:17 Digital Marketing Strategies to Implement with Little Effort
Use Messenger
If, on the other hand, you want to keep Messenger separate from Facebook, or if you simply prefer to log in to Messenger by clicking on the item? I don't have a Facebook account ?. At this point, the app will ask you to enter your phone number and click on it? Continue? to continue. Click on it and in a few seconds, the system will send an access code to confirm your number. Enter the code received in the spaces provided and you will see that the app will finally be functional.
Optimize Messenger
Once you have completed the access to Messenger you can enter the phone numbers of your friends and from here, chat with them. IS? It is also possible to set preferences in order to guarantee us an optimal user experience. Precisely for this reason remember to always activate push notifications, as not receiving instant message notifications would not make the application useful. Then we recommend using? Synchronize contacts? Function by clicking on the relevant item. In this way, Messenger will be able to read the contact data in our address book and add all the names that use, like us, the Messenger app.
Enable contact synchronization: Messenger will automatically load new contacts added to the address book if they also use the Messenger app.