Football is a worldwide phenomenon, with hundreds of millions of fans watching, playing and enjoying the game.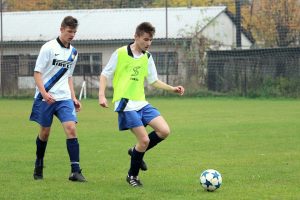 Instead of being content merely watching the game, why not get involved and play one of the most accessible sports available? Prepare to join the beautiful game by reading our useful guide on how to get into football for beginners.
An Effective Workout

Football provides an extremely effective and all-round workout, with players constantly jumping, sprinting, dodging, kicking and running throughout the game. The continual turning and twisting of the body develops agility, promotes physical co-ordination and increases endurance, providing great benefits for your health and your social life.
Football promotes teamwork both on and off the field, and many teams socialise in their downtime.

Grassroots Beginnings

Grassroots football is where some of the greatest players in the world come from. Jamie Vardy is one of most recent examples, with his impressive rise from non-league teams to Premier League winning player with Leicester City. Vardy's example will ensure that grassroots football remains popular for many years to come.
How to Find a Team

To find your local club, search for national bodies in Northern Ireland, Wales, Scotland or England. There are also Football Fun Days located in Wales, and the Creating Chances scheme in England.
The English FA and BBC's Get Inspired scheme has created a joint venture known as the FA People's Cup, which allows amateur footballers to compete for their version of a championship cup.
Whether you have an interest in developing up-and-coming talent or have played in the past, why not consider volunteering or coaching? There are opportunities across the UK to be a football trainer, where football training drills can help performance and you can utilise your skills to improve a local club.
With approximately 8.2 million football players, coaches and volunteers in England alone, most people are attracted to the game while they are young and become lifelong fans. Junior football is an extremely popular activity, with football skills developing naturally and becoming embedded over time.
Women's football is also gaining in popularity, with around 1.4 million female players, becoming the nation's most popular women's team sport.
There is also disability football, where disabled people have the opportunity to take part, with a host of different roles and positions available.