For disabled people, getting about can be very difficult. Many disabled people can drive, and this gives them much more freedom. Cars for disabled people sometimes can be specially designed like these WAV vehicles https://clarkemobility.com (wheelchair accessible vehicles) or can be adapted in other ways to suit various disabilities.
One of the things that is in place to help people who drive but have a disability is the blue badge scheme. This helps people who are disabled park in an area that is closer and more convenient to where they wish to go, so they can use disabled parking spaces, and street parking.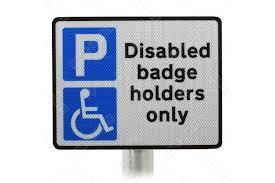 People who qualify to have a blue badge include those who are registered blind, those who receive a war pensioners mobility supplement and those who receive disability living allowance for mobility reasons, however if you think that you should be eligible for a blue badge, it is something that you should check as it could be helpful to you.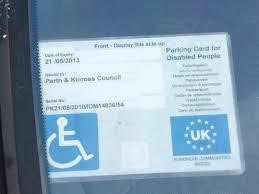 There are some places where you are not eligible to park when you have a blue badge, and this is something that is worth remembering when you get your badge. These include the loading and unloading areas that are marked as such, areas that are marked as residents only and permit holders only (unless of course you are a permit holder), bus stops and cycle lanes to name but a few. Making sure that you are clear on the rules and regulations beforehand is essential if you want to avoid a fine.