Central heating radiators used to be looked on as encumbrances – always in the way when you want to redecorate or rearrange a home, and available in any colour you wanted so long as it was white.
Today the availability of lighter solutions in more elegant and efficient designs is transforming them into highlights of home design.
If you haven't noticed this transformation it's not surprising. Modern feature radiators have only become widely available in the last ten years. Few people are aware of the wide range of options and colours that now exist.
Creative design enabled by modern technology

One factor spurring manufacturers to develop more modern radiators has been the drive for better energy efficiency; our homes are the least efficient in Europe. For radiators that means using lighter materials and maximising surface areas.
Lighter materials make it practical to hang radiators in a range of different locations and positions, for example using the full height of a wall to save space horizontally. Greater surface area can be achieved by replacing the bulky panels of traditional column radiators with multiple smaller columns, or radiating heat from broad metal surfaces – either completely flat or moulded into curves or waves.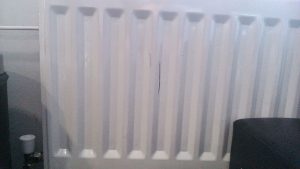 Combining these two accomplishments allows radiators to achieve the clean minimalistic geometry we often see in modern architecture. For traditionalists, efficient new designs can also emulate traditional column radiators and therefore fit harmoniously into existing spaces. Cost savings achieved through lighter design and improved energy efficiency will tempt many home-owners to invest in something more luxurious; for a retro look there are models that blend in traditional materials like brass.
Costing your requirements

Before you can answer the question, "how much do column radiators cost", you will need to measure your home and calculate the heat output you will need to heat it efficiently. If you follow the link above you will find a table of very affordable prices. Your radiator specialist will gladly help you assess whether the number and size of the radiators you are proposing will give you a total heat output adequate for the space you want to heat.
Your boiler is another factor in the equation, but new efficient radiators will help you make better use of its output and potentially save money by improving the heat output where you most want it.