The ring has been slipped onto your finger. You've exchanged vows. You turn to the waiting crowd of your family… and then your drunk uncle starts shouting.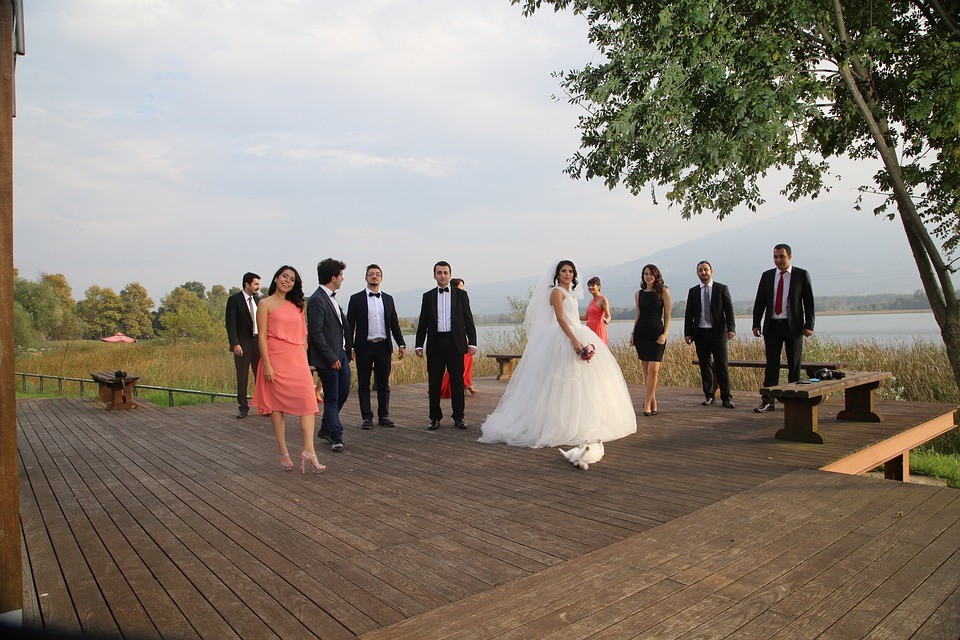 Brides have recently been sharing what they find to be the most annoying behaviours at a wedding, and we've distilled them down to the biggest sins a wedding guest can commit. From complaining about the wedding guest dresses to using the free bar too freely, here are the deadly sins of being a wedding guest.
No-Show
Brides and grooms are paying out hundreds of pounds a head to feed their guests. There's no getting a refund when a guest just decides to not show up and ghost the ceremony.
Ghosting the Ceremony – But Showing Up to the Reception

Some guests choose to be late to the ceremony but somehow manage to be right on time for the free all-you-can-eat buffet at the afterparty. Skipping the ceremony and not watching the people you presumably care about exchange vows to be with each other forever is a big no-no.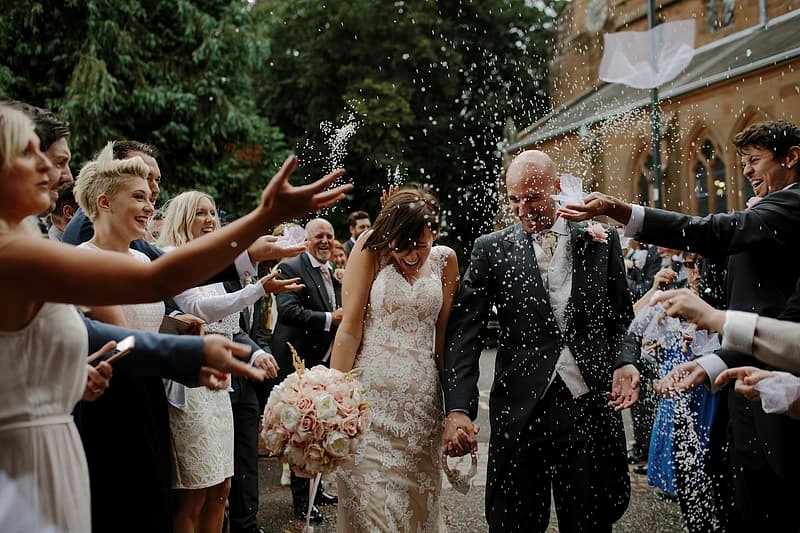 Getting Drunk
Free alcohol will be flowing, but don't go over the top in indulging. There's always one guest who takes things too far and becomes the anecdote people talk about for years after the wedding. You don't want to be that person.

Wearing White

This is perhaps the biggest sin anyone at a wedding can commit. Stay away from white, ivory, cream, diamond-white, champagne, or anything that looks vaguely like a wedding dress. Shop wedding guest dresses to get some better, definitely-not-bridal-look dresses for the day.
Complaining
Don't like the wedding guest dresses? Don't like the centre pieces? Not happy about the cake? If you haven't got anything positive to say, don't say it on the day.
Seat Switching
The bride and groom will have spent hours agonising about the table plans and trying to work out the best places for everyone on the day. Don't be the guy who purposefully ignores the plan or switches people around. You can spend time with your friends on the dance floor later.
Regifting
There's nothing more dispiriting than opening a wedding gift that you gave to the giver in the first place. Stick to the wedding registry or give the wedding couple money so they can pick out exactly what they want.