If you are short of space in your home and want to have some more room, moving house isn't the only way to resolve this. Moving house can be stressful, and also expensive, so adding to your home might be a good way to get the extra room that you are after without having to go through the stressful process of putting your house on the market, looking for somewhere suitable and moving there.
Adding space to your home doesn't have to be done with an extension. If you have outdoor space and want to create a separate area, garden rooms, as well as oak framed garages like these https://www.timberpride.co.uk/oak-framed-garages do not only look great but they are also a useful way to gain space that is separate from the rest of the house. The size that you go for is something that will depend on your budget, what you want the space for and of course planning regulations, but there are lots of things that a separate outdoor space is useful for.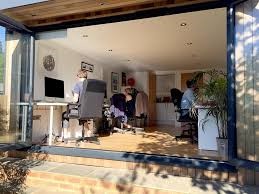 Storage – Something that many people often need more of in their homes is storage. Having a space away from the house means that you can clear some space indoors and keep larger items or seasonal things safely tucked away. Whether it is a space for garden equipment, tools or for storing things like Christmas decorations this is a great way to create some space in your home.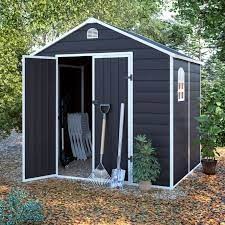 Work – If you work from home and are finding it hard to do in the midst of family life, then what you need is somewhere that is separate and set away from the house. This also helps you to have a clearer division between home life and work life and makes it easier for you to focus on what you are doing at the time.
Guests – If you like to have guests over to stay but find it a struggle to have more people in the house, then this is a great way to create a more private living space for guests so that you are able to get some space when they are there, and they are able to do the same.