Gates have always symbolised a certain status and power. Granting access to some and not others, acting defensively or seeking to be imposing. There are many examples across the world of beautiful gates of historical importance and here are just a few that make it onto most tourists' bucket lists:
Brandenburg Gate – Berlin
Constructed in the late 18th century, it was designed in a Greek revival style and stands for peace. It is made from sandstone and miraculously survived World War II bombing raids! It has become a symbol of the division of East and West Germany and the unification of the fall of the Berlin Wall.
Arc de Triomphe – Paris
No visit to Paris is complete without seeing the Arc de Triomphe. It took 30 years to construct between 1806 and 1836 and is dedicated to those who fought and died for their country. It is situated at the end of the world-famous Champs-Élysées and is mostly dedicated to those who died during the Napoleonic wars.
Cinquantenaire – Brussels
This impressive structure features no less than three arches and sits in grounds that are used to stage various events throughout the year, called Jubelpark. To celebrate the 50th anniversary of independence in 1880, the gate was commissioned and includes two arms stretching out from the main arch which now incorporate three different museums.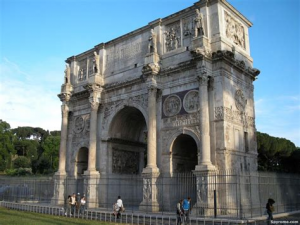 Arc de Triomf – Barcelona
Not many people realise that Spain has its very own version of the Arc de Triomphe located in Barcelona. It was built to mark the staging of the 1888 Universal Exhibition, the first international fair to be held in the city. It stands out as it is constructed from red brick. If you've decided on an impressive gate for your property, then consider Electric Gates from https://completegateautomation.co.uk/
Gateway of India – Mumbai
Constructed in what used to be known as Bombay, this is a fairly recent addition as it was built in the 20th century. It was erected in remembrance of the arrival of King George V in 1911 and has impressive views across the Arabian Sea.
Washington Square Arch – New York
Marble is often used to create stunning architecture and this gate is no exception. Constructed in 1892, it was positioned to replace a former wooden gate and was inspired by the celebrations of the centenary of George Washington becoming the very first president. It is located in lower Manhattan and is a popular destination for tourists.
Arch of Constantine – Rome
This is one gate that has truly stood the test of time being erected in 315 AD in honour of the victory of Roman Emperor Constantine in battles. It was built using grey and white marble and can be found near the world-famous Colosseum.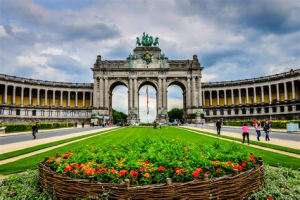 Meridian Gate – Beijing
This gate is the only operational entryway into the Forbidden City and it dates back to the early 1500s. The Emperor would inspect his troops here and it is also an area where events, festivals and ceremonies are held.