Jersey Gardens-In New York, shopping is a challenge, you find many products anywhere and you do not know where to start. According to your tastes and hobbies. You will choose certain things or others. For that reason, in this post we will help you to be situated from the beginning to make your purchases. An attractive and fun trip. In this case. We will start from New Jersey: Jersey Gardens. Keep reading!
What is Jersey Gardens?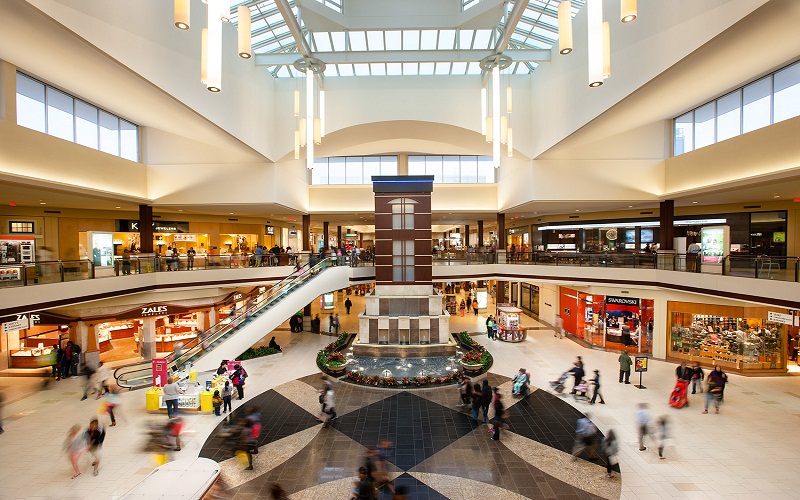 It is a shopping center very close to Manhattan. It is an outlet located in New Jersey, it is a place that has many stores, and you will find more than 200. Some of them are outlet, factory or Clarence, where you will find the best discounts. Although other stores are not, but you will certainly find very good discounts.
How to get to Jersey Gardens
The best way to go to Jersey Gardens from New York is by car, but if you do not plan to rent one, do not worry, you can get there by public transport. You will have to take a bus, since the subway does not get there. The New Jersey Transit buses are the ones that get there. You can take it at Port Authority, the main bus station in New York, located in Midtown.
On the other hand, the mall offers a shuttle service, shared van, which picks up people interested in going to Jersey Gardens directly at the Newark Liberty airport. Why from that airport? Because believe it or not, many of the flights that arrive in New York land at this airport located in New Jersey. Therefore, if your idea is to go shopping, you can take advantage of the shuttle for the first or last day of your stay in the United States.
They pick up people at the P4 station of the Air Train from the airport. The journey of 10 minutes costs about $ 5 one way, and if you want the round trip the price is $ 9. Remember to carry cash, because they do not usually accept card payments. Their schedule starts at 10:00 am on weekdays and Sundays at 11:00 am and departures every 30 minutes.
Where to eat near Jersey Gardens
Obviously, Jersey Gardens offers, like all shopping centers, places to eat or just take a break. You will find many fast food places, either hamburgers or pizza. This type of premises are the best option if you are in a hurry and want to make the most of your time in the mall.
Jersey Gardens schedule
From Monday to Saturday they open from 10:00 am to 9:00 pm and on Sundays from 11:00 am to 7:00 pm. Of course, if you plan to visit Jersey Gardens a holiday, it is best to check if there are changes in the schedule.
Sale at Jersey Gardens
There are always big discounts in this mall. But also, some days of the year that coincide with the days before, during and after holidays. During those days you get the best prices. But on the contrary you have to know that it is the time when you will find a lot of people buying. So you will suffer the long queues both to try on your clothes and pay, as well as to eat.
These are some of the days: President day- third Monday of February. Memorial day that is celebrated the last Monday of May, Labor day that takes place the first Monday of September. In addition to Independence Day which is the 4th of July. And the Columbus Day the second Monday of October. And of course, Black Friday, which is the fourth Friday of November, one day after Thanksgiving.
Do you come shopping in New Jersey? It is the ideal time to renew your wardrobe with clothes that you cannot find in other countries.
What you need to know about Jersey Gardens Outlet
This outlet, which is called The Mills at Jersey Gardens, is located in New Jersey, a neighboring state of New York. But that does not mean it is too far away. New Jersey is on the other side of the Hudson River and in fact many of its inhabitants travel daily from NJ to NY to work. So, how can you not go shopping one day there?
Outlet Jersey Gardens
Although this Mall may not be as well known as Woodbury Commons, Jersey Gardens Outlet has more than 200 stores with major brands such as. Levi's, Nike, H & M, Calvin Klein, Quicksilver, Nine West, Abercrombie & Fitch, Adidas, Armani Exchange , Vans, Victoria's Secret and some of my favorite brands  like Old Navy and Aeropostale.
But what really makes the Jersey Gardens Outlet unique is that in the state of New Jersey there are no taxes on products as it happens in the state of New York. Which means that all items are much cheaper even than in the other outlets.
The journey from New York does not last long but you do not have to complicate taking public transport there. There is a tour that takes you directly to the Jersey Gardens Outlet. And returns you, with all your bags to the same starting point … so why get involved?
You can book your Jersey Jersey Outlet tour online in advance and save yourself having to worry about it once you're in New York. The process is very easy.
To choose your shopping day. Keep in mind that the tour is available every Monday, Wednesday and Saturday. My recommendation is to avoid Saturday as it is the day with more people.
The start of the tour is at 8.15 am in a very central point of Manhattan. In front of the Hotel Row NYC. Where will be waiting for the bus that will take you directly to the entrance gate of Jersey Gardens Outlet.
The return is at 3pm, that is, you have more than 6 hours to go shopping, eat something and keep buying quietly. The return journey is usually delayed a little longer by traffic. But by 4.30 pm you will be back in Manhattan. With the bags full and the credit card red hot.
You can also go by public transport from Port Authority in Manhattan to Jersey Gardens. Bus numbers 111 and 115 take you to the door. Keep in mind that the mall is open Monday through Saturday from 10am to 9pm and on Sundays from 11am to 6pm.
Bonus track
If you got here you deserve a prize! Although this time I'm not going to give it to you … Before going to the Outlet do not forget to download your discounts, clicking on this link. They are offers that are updated so I recommend you look a few days before traveling to New York.