Most institutions and programs that grant masters or doctorates require the Graduate Record Examination (GRE). Not surprisingly, the most competitive elite Business School programs have higher scoring requirements. Some programs also require specific exams by specialties, which represent a major challenge. It is advisable to contact the admissions department of the school you are applying to confirm if you will have to take one or more of the specialized exams or GRE Subject Tests.
The GRE does not measure your knowledge of business procedures or the law. In addition, it does not measure your performance as a person, nor predict your success in life. However, the GRE does a good job of predicting how hard you will have to work to understand the material in the chosen program.
If you prepare for this test with professional advice, you can improve your mathematical comprehension and reasoning skills, developing strategies to focus on the relevant information on the exam. Skills that will allow you to perform much easier once you start graduate school.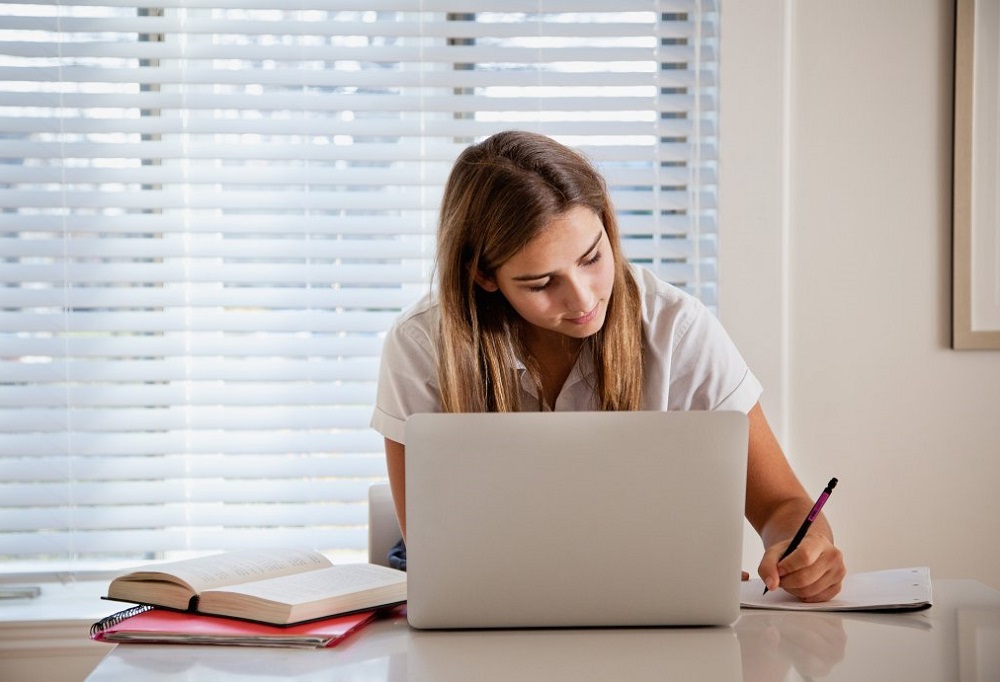 What Is The GRE Format?
The GRE General Test is a computer-based test (in some places, on paper) that includes five sections: Analytical writing (with two writing subsections), two quantitative sections and two verbal sections. Your test will also include an experimental section, called the "pre-test" section, which is mixed with the other sections of the test and appears as either a verbal or a quantitative section.
You can also include a "research" section, which will be found (if any) always in the last part of the exam. The answers in the test and research sections will not count towards your GRE score. These extra questions are designed to help Educational Testing Service (ETS) members refine their methods and approve new material that can be included in future GRE tests. You may also like to read https://studywatches.com/2019/06/22/how-long-to-study-for-gre/
The GRE always begins with the two analytical writing tasks. You should write essay responses on reading and listening tasks. For both tasks, if you are taking the computer-based GRE, you will write your answer using the word processor that is integrated into the GRE software. Verbal and quantitative sections may appear in any order in your test. When working on these sections, you can skip the questions, first answer the questions that you find less challenging, then return to the most difficult questions.
Once you have completed a section, you cannot go back. You are allowed a total of 3 hours and 45 minutes for the computer-based GRE, including the no score section, and a total of 4 hours and 5 minutes for the paper GRE, including the no score section. This limit in development time means that many applicants do not achieve the required score, versus students taking strategic preparation in speed and efficiency.
Tips For Your GRE Test
Visualize your preparation for GRE, as an athlete would prepare for a marathon. You need to improve gradually and be constant at all times. The GRE does not resemble a university exam where you can take intensive courses or study in the last hours, and you can spend scraping.
The GRE is an exam that will test your intellectual aptitudes. You have to condition yourself with several test exams periodically to assess whether your efforts are being reflected in your scores.
A simple recommendation to improve your GRE score is to become an avid reader. By reading, we refer to the understanding of grammar, contextual reference, and the use of words.
Also, it is important to review secondary algebra and geometry (not trigonometry) and remember the formulas as a minimum.
There is a large number of material available in the market and on the internet, but it is important that students use material provided by ETS and administered by a tutor from an experienced center.
On average, a student requires about 150 hours of study to be ready for the exam. These hours include preparation classes, homework, simulations, study groups, overtime at home, online research, etc.
Practice is the key. The more you practice, the better you become
Often, the GRE is more a test of confidence than what you know. You need to be sure, and don't let a difficult question affect your reasoning for the next question.
Managing time is important. Solving something correctly in the right amount of time is crucial.
Forming a study group that helps you, stay motivated by the planned date can be very stimulating, as well as a preparation course at an institution with experienced teachers.
To know more visit https://studywatches.com/.s