Discover a city where it is impossible to get bored. It has one of the largest metropolitan areas in the world and is the Mecca of television production, film and video games. Los Angeles brings together both the geeks of the seventh art and those who want a few peaceful days on the beach, both lovers of beach sports and city bugs who love to get lost in the cosmopolitan and diverse crowd. Yes, although it sounds like a tourist slogan, it's true: Los Angeles has all that and much more.
And since there is so much to know, we have organized the essential sites to see in LA for thematic interests: cinema, neighborhoods of interest, beaches and museums.
In any case, we recommend you to organize your itinerary according to the place where you stay, the time you have to get to know this irresistible destination, and the form of transport chosen to move, since many of the best attractions of this tourist magnet are in Your surroundings or neighboring cities, and renting a car in Los Angeles can be an interesting option.
How to get from the airport to the city
The airport of Los Angeles (LAX), how you can see on its website , welcomes you with several options to get you to your accommodation. The taxi, for example, costs 50 dollars to the center of the city or to Hollywood, and between 35 and 40 dollars if you have decided to stay in Santa Monica. There are 9 taxi ranks at the airport, so you will have no problem locating them.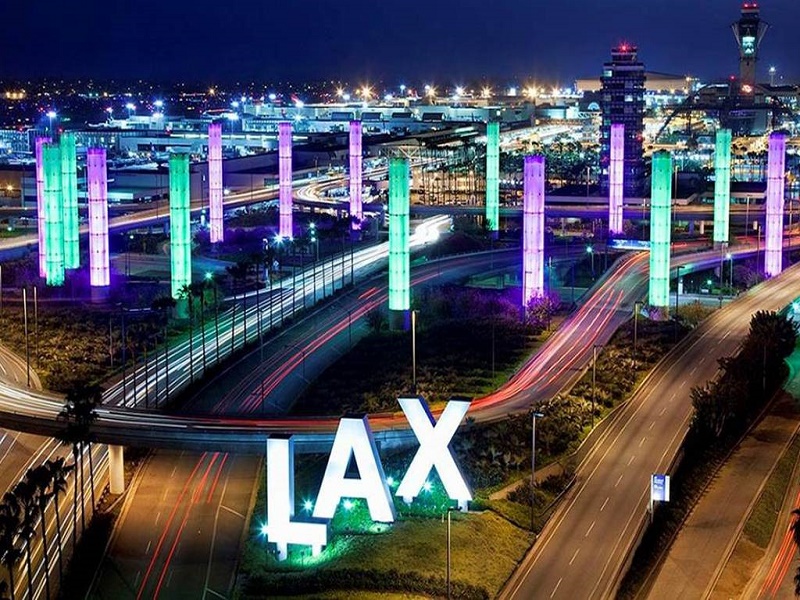 Another option, much cheaper, is the LAX FlyAway bus (you'll see the sign at the arrival terminals). Prices range from $ 8 to $ 10 and leave every 30 minutes. It takes a quarter of an hour to Downtown and also takes you to Hollywood, Long Beach, San Fernando Valley and West Los Angeles. Keep in mind that it interrupts the service from 00 to 05 a.m.
We also give you the information to book a car online in Los Angeles , as we talked before.
A tip: Install the Uber application on your mobile phone if you want the transfer from the airport to be much cheaper than the official taxi. In addition, you can use it more than once during your trip, as it is very popular in this city.
What to see in Los Angeles: Live your own movie!
If one of the reasons that convinced you to visit this fabulous destination was the cinema, here are the tours that you can not miss.
Although in the late nineteenth century, Hollywood was a tiny and anonymous city, today is the best known neighborhood of LA, which owes its worldwide fame. Here the great celebrities meet with the adventurers who left everything to follow a dream and take their first steps in the entertainment industry.
There is a lot to do in Hollywood , here is your checklist of the places you can not miss:
Walk of Fame.
It is a sidewalk along Hollywood Boulevard and Vine Street, where since 1958 stars have been added with the names of actors, singers … and even cartoons!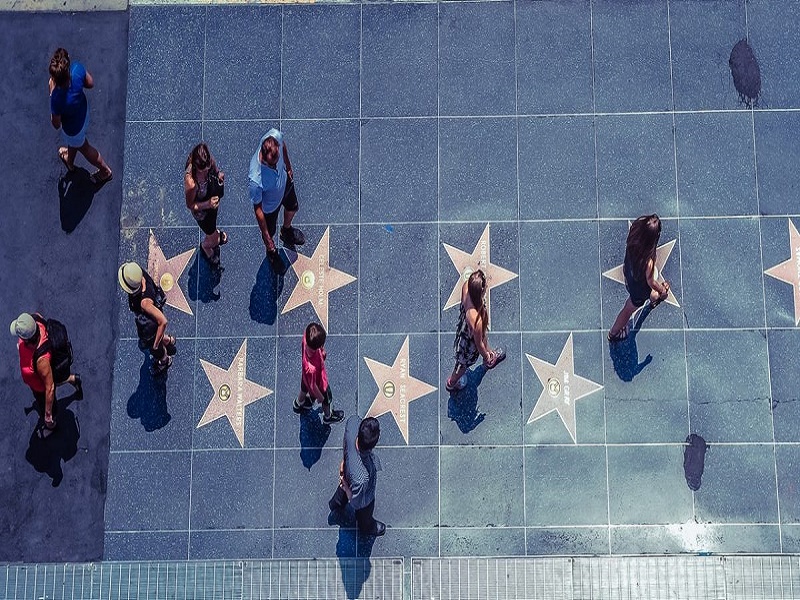 Today they add more than 2 thousand, since each year a committee selects new celebrities to have their recognized award. Next to the Chinese Theater, you will also see cement tiles in which some famous people have wanted to immortalize their footprints and their signatures. Maybe this is the opportunity to be as close as possible to the artists you admire, so take the opportunity to take some good pictures.
Hollywood poster.
The best way to get to the famous white letters, is to take the Metro to Hollywood / Vine station. From there, walking about thirty minutes – many of them, uphill – you can reach the poster and take some incomparable photos. The road is not easy and there is no access for cars, but the views and the scenery make the effort worthwhile.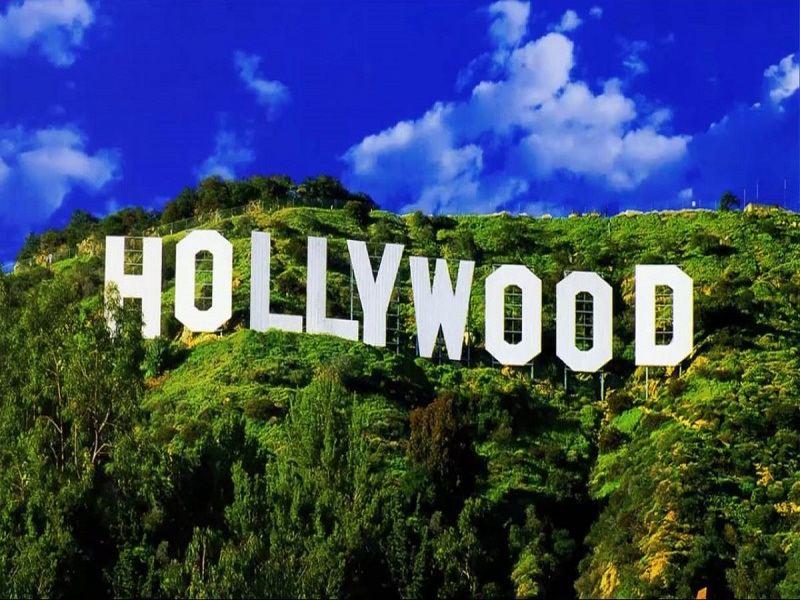 Tours of the most emblematic neighborhoods of Los Angeles
With your debt owed to the cinema, you must know that you have only met one face of Los Angeles. But this city also has fabulous neighborhoods and urban walks with their own charm that you can not miss. Here, the most important:
Downtown.
The civic center of LA awaits you with an architecture that embraces the most modern buildings, with imposing sculptures and monuments. Start your tour in Sprig Street to see the Town Hall, it was built in 1928 and it was declared a Cultural Historical Monument in 72.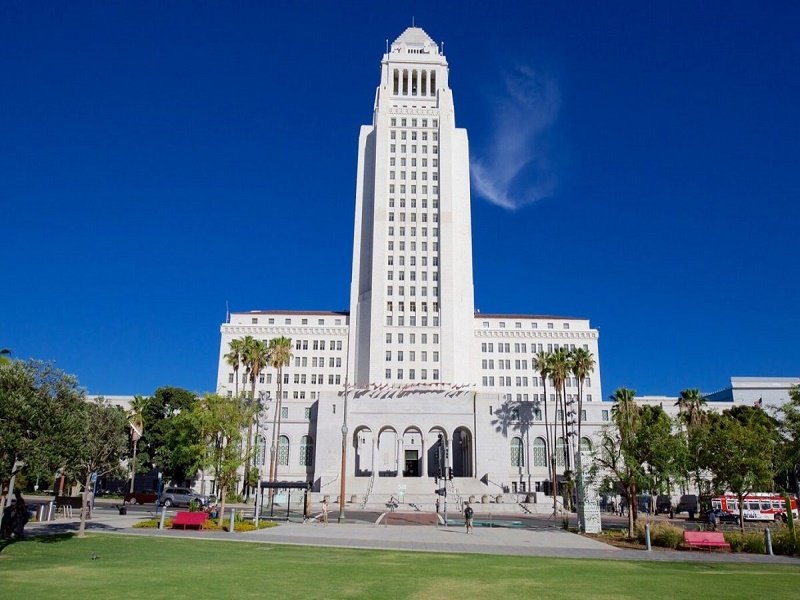 The visit is free and will allow you to access unbeatable views of the city. At about 15 minutes walking from there, you can visit the Walt Disney Concert Hall , which for its acoustics and design, is considered one of the best auditoriums in the world. You can take a guided tour, but keep in mind that they do not allow entry to the main room, because they are always rehearsing.
And of course, the heart of downtown: Grand Avenue . It is inspired by the Champs Elysees of Paris and offers an extensive pedestrian area, perfect for walking, shopping and eating.
Finally, do not miss the Cathedral of Our Lady of Los Angeles . Admission is free and allows you to know something unusual: a contemporary cathedral of 1994, 12 stories high.
Beverly Hills
Luxury and fame are the two words that summarize what you will see in Beverly Hills. A couple of centuries ago, this glamorous city was no more than a rural town, with fields and ranches. Today, it is one of the most expensive areas of the world, where the square meter has an average value of $ 7500.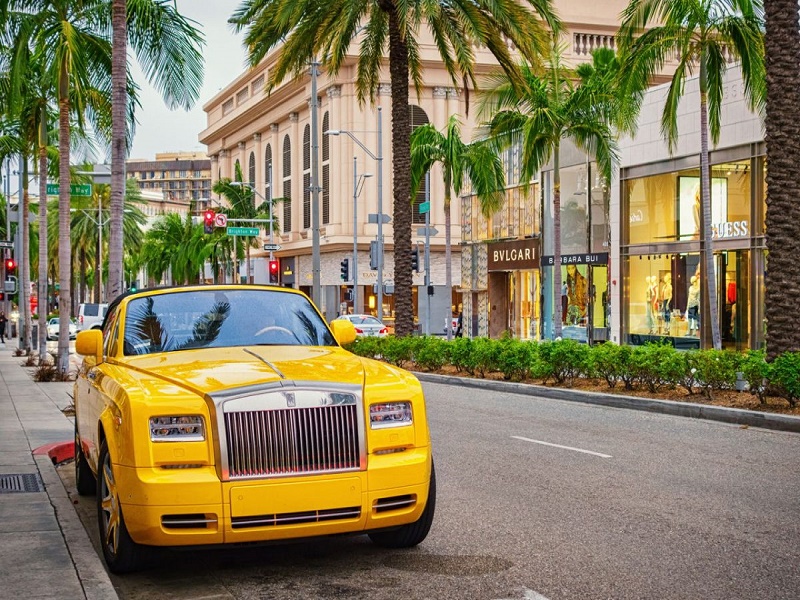 Make purchases (or freak out with prices) on Rodeo Drive  and Melrose Avenue and see the mansions of celebrities, are the major attractions in Beverly Hills. You can also see a witch house (Spadena House) on Walden Drive, marvel at the Victorian style of the Greystone Mansion and get lost in the fabulous gardens of Robinson Gardens.
We hope you will like tank games for pc, this is best tank games for pc.